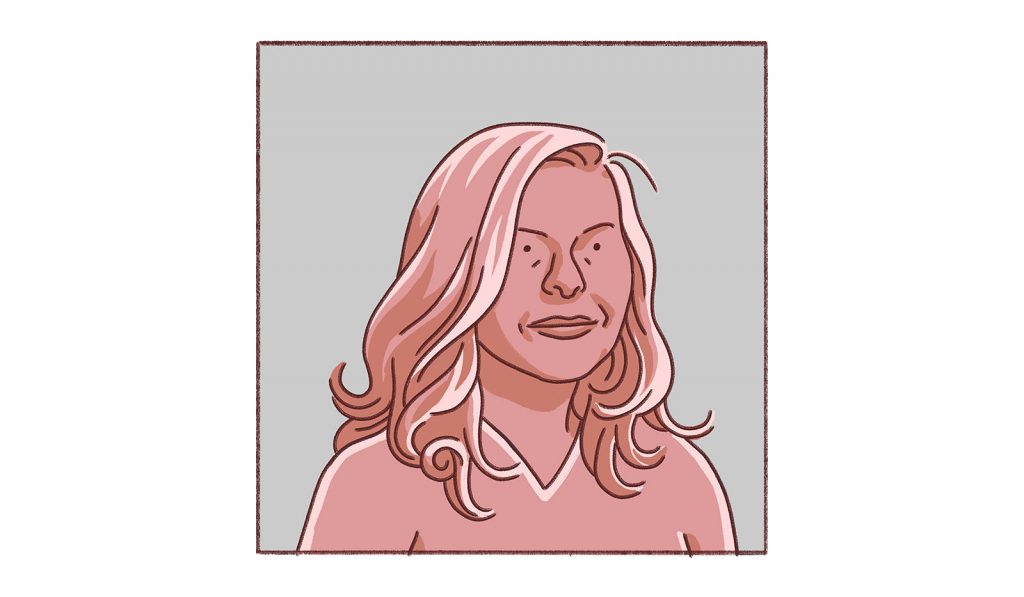 Tatiana Țîbuleac is a well-known author born in Chișinău whose novels have been widely acclaimed. Her father was a journalist and her mother worked as a copy editor, so she grew up surrounded by books and newspapers. When she was a teenager she didn't have high self-esteem. She thought she was fat, ugly, annoying, shy and introverted. Because she was a quiet and sensitive child, she often wanted to be alone, reading in her room. That was the moment when she started to fall in love with literature and writing. At that time, she couldn't think about a serious career in writing, but somehow, she always had the feeling that whatever she would do, it will involve writing, one way or another.
Even though her father wished for her to become a doctor, she decided to study Journalism and Communication, and for 15 years she worked as a journalist. In 1995, she started to work for FLUX, which at that time was the most influential Romanian daily from Moldova. Later on, she had her own column, True Tales. Four years later, she started working in television at Pro TV Chișinău – a Moldavian TV station – where she was, first, a reporter, and then an anchorwoman. Tatiana said that her job had always involved trying to write about people who were different, the ones who weren't famous because she found them more interesting. She had often documented social problems. She used to spend her days meeting kids or women who had various illnesses or were impoverished. When it came to reporting, Tatiana believed she could deal with such difficult issues without getting too emotionally involved, while still empathizing.
In 2007, she quit journalism and moved to Paris to focus on her family life. After she had gotten married and had had her first child, she started to focus on writing at a whole new level. She believes that particular time of her life helped her a lot, because she found her freedom in writing: "Everything looks better when you leave", she said in an interview. "When I was home I couldn't find time for writing, despite the fact that writing was my job".
Her first book was Modern Fables, a collection of 50 short stories about migration. It was published in Moldova in 2014. Tatiana started writing this book in the form of Facebook posts, which had rapidly gathered a lot of appreciations and views from the readers. The purpose of the posts was to inspire people who lived far from home to talk more about migration, from a different perspective. The interaction with people and the discussions that followed made Modern Fables one of the most popular online products of the year.
In 2016, she released her first novel, The Summer When My Mother's Eyes Were Green. The book talks about a mother-son relationship and treats themes such as depression, relationship dependency and lack of love. The idea for this novel came from Tatiana's fear of being vulnerable in front of others and openly talking about her feelings. She saw the book as a letter for her son. She said that the mother illustrated in the book it's her. The book was a huge success and it has received awards from the Moldavan Writers Union, the Romanian Literature Magazine Observator Cultural and Observator Lyceum. It has been translated into French and Spanish, and it has been adapted into a play put on in a Bucharest theater. It will also be translated into German, Brazilian, Portuguese, Polish, Slovenian and Italian.
In 2018, she published her second novel The Glass Garden, which won this year's European Union Award for Literature, an annual award for contemporary European debutant fiction writers, awarded since 2008.
Tatiana says she couldn't write in any other language than Romanian. She sometimes wishes she had started writing sooner, but the fear of not being good enough used to hold her back. As for the characters, she says that inspiration had always come from people she had met.
Now, Tatiana thinks she couldn't be a reporter anymore, because she wouldn't be able to cope with the stress which is entailed by this job. She lives in Paris with her husband and her two children and she wants to focus on writing her next novel.
Get to know Tatiana Țîbuleac's work:
Read a beautiful short story by Tatiana about generations, motherhood and growing old.
Tatiana's second novel, The Glass Garden, won the European Union Award for Literature in 2018. Here's an excerpt.
Read an interview about her career path, her writing process, language and identity and how they're reflected in her books, in Romanian culture website Scena9.
Tatiana Țîbuleac is speaking at the 9th edition of The Power of Storytelling. Register here to meet her and the other amazing speakers who will tackle this year's theme: Heal.