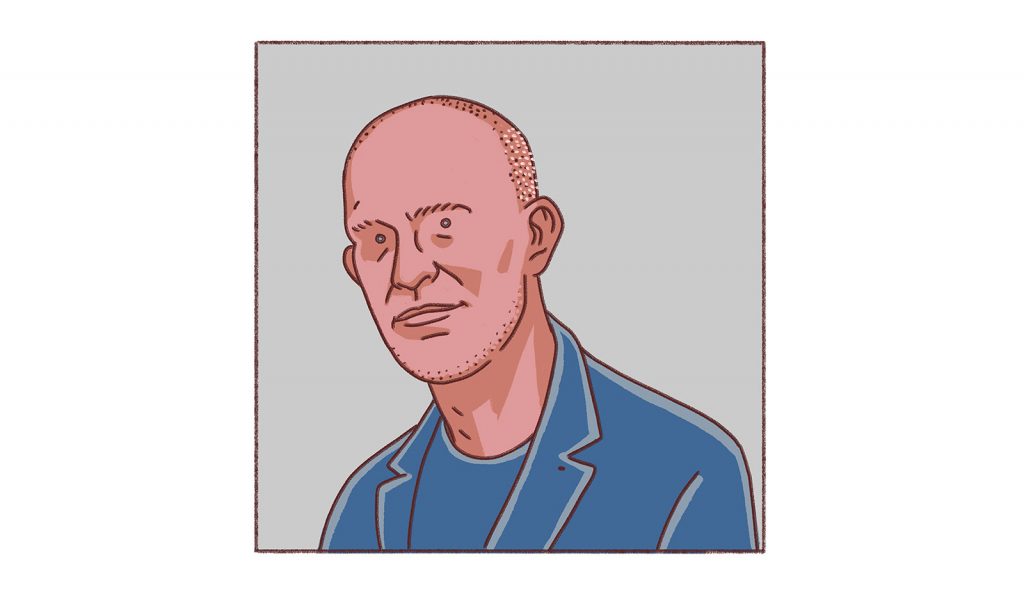 National Magazine Award-winning journalist Luke Dittrich drew attention from the neuroscience community in 2016, when he published his first book, the New York Times bestseller Patient H.M.: A Story of Memory, Madness, and Family Secrets, the story of a risky neuroscience experiment in the 60s which his grandfather, a renowned doctor, conducted for a decade. 
Henry, a kid from Connecticut hit his head when he was nine, after a cyclist ran into him. He began to suffer from epileptic seizures, and by the time he became an adult, the seizures took over his life. The boy's family turned for help to Luke's grandfather, a renowned neurosurgeon who offered them hope in the form of experimental surgery, in his 20s. The surgery that removed, among other structures, Henry's hippocampus, destroyed Henry's ability to create new memories. For 55 years, he lived in sequences of 36 seconds, which astonished the medical community, and taught us "a lot about what we know on how the memory works," said Like in an interview for Longform.
As for his own career, Luke had no idea whether he would become the storyteller he is today.
After studying history, he read The Alexandria Quartet, a tetralogy that portrayed Egypt as the most wonderful and romantic place on Earth. He decided to pack his bags and move to Cairo without a plan, just the thought of writing. He landed some English teaching jobs and started writing about Egypt. He then worked as a journalist in Savannah, Georgia, and later found his way to Atlanta, where he taught Spanish, and pitched stories to Atlanta Magazine. Soon, he became a staff writer there and not long after, his Patient H.M. story pitch was accepted at Esquire Magazine.
Luke thought the access would be easy, because the lead researcher was a friend of his mother. But not only did she say no, she also asked him to destroy the pitch he sent to the magazine. The story became possible only after patient H.M. died. The privacy veil dissipated with a 48 hours live video of H.M.'s brain being dissected, so Luke sent it to his editor, as a new angle for telling the story.
Dealing with the family while documenting Henry's story wasn't easy for the writer, as his grandfather was a prolific lobotomist. His family was worried about uncovering his grandfather's attempt to save his own wife, who was also struggling with mental illness.
After he published the book, Dittrich started a series of ethical debates in the medical community, and outside of it as well. He feels the story didn't end, because medicine is constantly changing. "The past is a work in progress," Luke said, "just like the future is". One of the lessons he learned while writing this story was that we understand more and more about how "memories change over time; but history changes in time as well; nothing is ever set in stone".
Luke's work was published in The New York Times Magazine and Esquire Magazine, but also in anthologies such as Best American Crime Writing, Best American Travel Writing, Best American Science and Nature Writing. He wrote about a tornado, trying to show "scientific proof of randomness", a police operation went wrong and a marathon he ran in Antarctica. In 2012 he received the National Magazine Award for feature writing.
Get to know Luke Dittrich's work
Luke Dittrich is speaking at the 9th edition of The Power of Storytelling. Register here to meet him and the other amazing speakers who will tackle this year's theme: Heal.Tags: #Story19