Lulu Miller
@lmillernpr
Lulu Miller is the cofounder of Invisibilia, a radio program on National Public Radio about the invisible forces which shape human behavior. Every new season averages over one million downloads per week, making it one of the most popular shows in all of podcasting.
Lulu has been working as a science reporter for over 13 years and has won honors from the Peabody Awards, The National Academy of Science, and even a Twitter mention from L.L Cool J. Before working with Hanna Rosin and Alix Spiegel of Invisibilia, she was a producer and reporter at Radiolab. Her radio work focuses on stories about mental health, disability, and nature. Her written work has been published in The New Yorker, VQR, Catapult and beyond. Why Fish Don't Exist, her nonfiction book about taxonomy and when the desire to order the word becomes madness, is forthcoming from Simon & Schuster in 2020.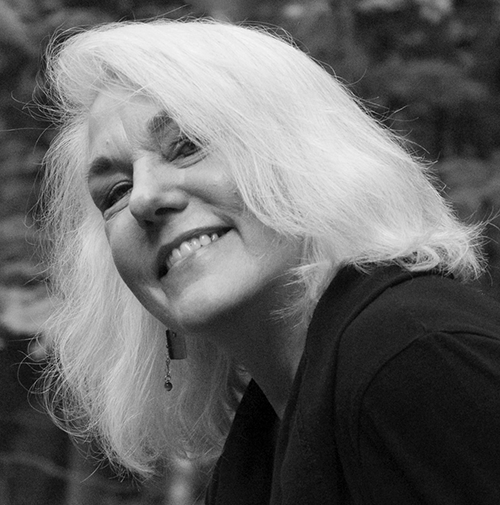 Jacqui Banaszynski
@JacquiB
Jacqui Banaszynski is a Pulitzer prize-winning journalism legend, whose career spans almost half a century. Her reporting took her on all seven continents, and won her multiple accolades. She covered everything from the Olympics, Ethiopian famine, AIDS, discrimination, beauty pageants and Popes.
Her outstanding work led her to become a finalist for the Pulitzer Prize in 1986, with an account on the famine crisis in sub-Saharan Africa. Two years later, she won the Pulitzer Prize in feature writing for an intimate series on a gay couple dying of AIDS. In 1991, she covered the Kurdish refugees who fled Iraq after the first Gulf War.
She is now an editing fellow at the Poynter Institute in the US, where she coaches reporters, writers and editors, and lectures at conferences all over the world. At the same time, she's the editor of Nieman Storyboard, a website focused on dissecting the craft of storytelling, launched by the Nieman Foundation for Journalism. This year will be Jacqui's eighth time at The Power of Storytelling.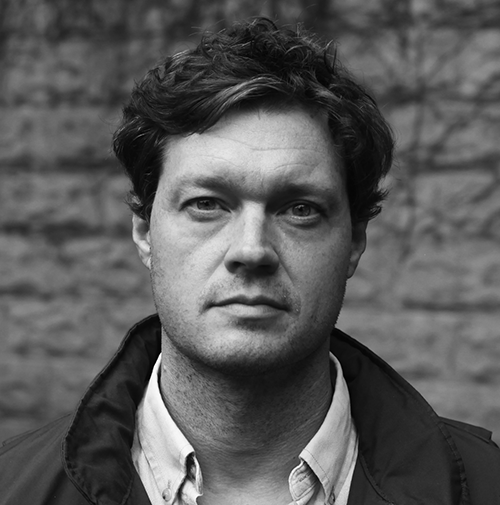 Evan Ratliff
@ev_rat
Evan Ratliff is a journalist and the author of The Mastermind: Drugs, Empire, Murder, Betrayal, a gripping investigative about the 21st century's most ambitious criminal cartel, and the programming genius behind it. He is a two-time National Magazine Award finalist, a two-time Livingston Award finalist, and his feature writing appears in Wired, The New Yorker, andNational Geographic, among other publications.

Formerly he was the co-founder and CEO of Atavist, a media and software company, and the editor in chief of The Atavist Magazine. Under his direction, The Atavist was nominated for nine National Magazine Awards, – winning the first award for feature writing ever given to a digital publication – two Emmys, and numerous other accolades. On the side, he co-hosts the acclaimed Longform Podcast, and is among the co-founders of Pop-Up Magazine, a live magazine featuring true, never-before seen or heard multimedia stories performed on stage by writers, radio producers, photographers, filmmakers, and musicians.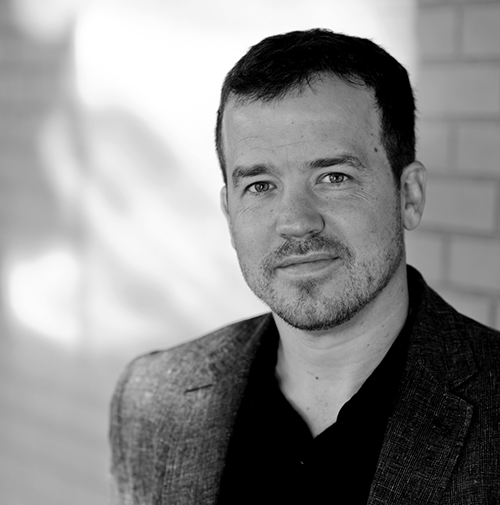 Jonathan Gottschall
@jonathangottsch
Jonathan Gottschall is a writer, a pioneer in applying scientific methods to humanities questions, and a Distinguished Fellow in the English Department at Washington & Jefferson College.
Praised by Steven Pinker as a "brilliant young scholar" and "one of my favorite writers", Jonathan is the author or editor of seven books, including a memoir of training at a cage fighting gym, The Professor in the Cage: Why Men Fight and Why We Like to Watch, and The Storytelling Animal: How Stories Make Us Human, which was a New York Times Editor's Choice and a finalist for the Los Angeles Times Book Prize.
His writing has appeared in The Daily Beast, The Boston Globe, CNN, BBC, The Guardian, and the Harvard Business Review. His research at the intersection of science and art has been covered by The New York Times, The New York Times Magazine, Scientific American, The New Yorker, The Atlantic, O: The Oprah Magazine, and The Chronicle of Higher Education. Jonathan has also made appearances on shows including Radiolab, and Neil deGrasse Tyson's StarTalk.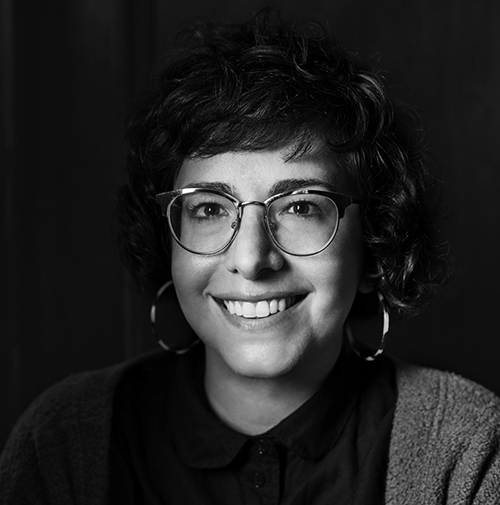 Jennifer Brandel
@JenniferBrandel
Jennifer Brandel is the CEO and co-founder of Hearken. She began her career in journalism reporting for outlets including NPR, CBC, WBEZ, The New York Times and Vice, picking up awards along the way.
In 2012 Brandel founded the groundbreaking audience-first series, WBEZ's Curious City, and is spreading this public-powered journalism model around the world via Hearken. Her company participated in the Matter VC accelerator in San Francisco, and took home the prize for Best Bootstrap Company at SXSW in 2016, and won the News Media Alliance 2017 Accelerator.

Brandel is a recipient of the Media Changemaker Prize by the Center for Collaborative Journalism, was named one of 30 World-Changing Women 2018 in Conscious Business and is a 2018 Sulzberger Fellow.

She's also co-founder of Zebras Unite – a community and conference for startup founders looking for alternative paths to build equitable businesses. This is her second time as a speaker at The Power of Storytelling.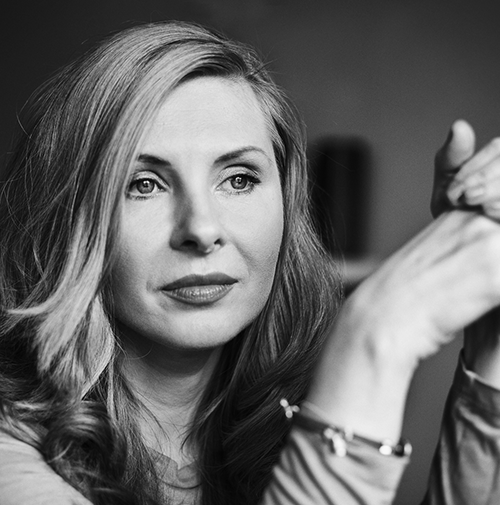 Tatiana Țîbuleac
@tibuleac
Tatiana Țîbuleac is a writer and former reporter, born in Republica Moldova. In 2007 she moved to Paris, and in 2014 she published her first book, Fabule Moderne, a collection of short stories. Her acclaimed first novel, Vara în care mama a avut ochii verzi (The Summer in Which Mother had Green Eyes), tells the story of a dying woman and her son who are spending their last summer together in a French village. Awarded by the Writers' Union of Moldova and the Romanian literature magazine Observator Cultural, the book was translated into French and Spanish, and is now being translated into several other languages including German and Italian.
Tatiana published her second novel Grădina de sticlă (The Glass Garden) in 2018, which this year received the European Union Prize for Literature.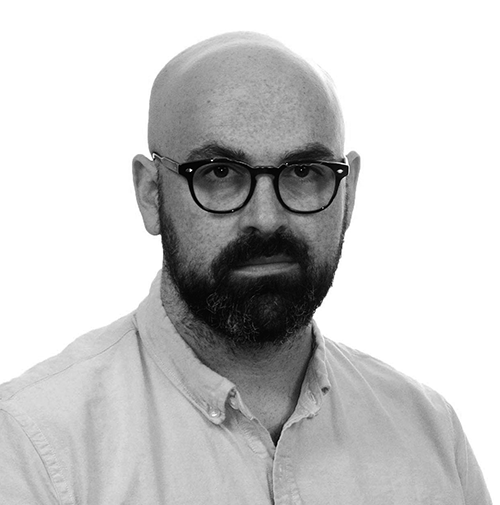 Aaron Lammer
@aaronlammer
Aaron Lammer is the co-founder of Longform, a platform curating the best non-fiction writing from around the web, and co-host of the Longform Podcast, which has interviewed non-fiction writers weekly for over half a decade. He's also the creator and host of Stoner, a show about the intersection of weed and creativity (currently on a production break). Aaron's newest podcast, Coin Talk, which he hosts alongside journalist and Vice News correspondent Jay Caspian Kang, dives into the chaotic and fascinating world of cryptocurrencies. Aaron also writes songs with Francis and the Lights, an American pop band.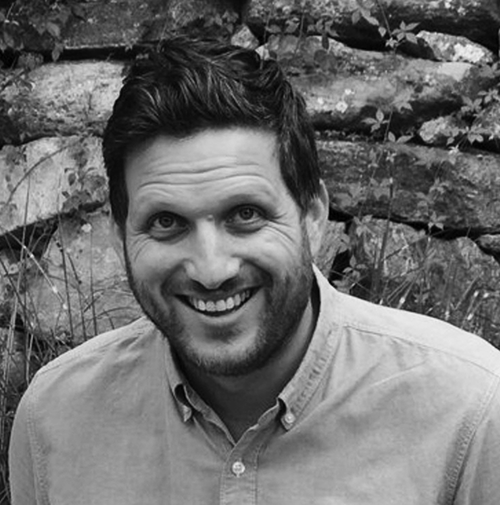 Max Linsky
@maxlinsky
Max Linsky is the co-founder of Pineapple Street Media, the podcast company behind Missing Richard Simmons, Still Processing, and Stay Tuned, among other shows. He also co-founded Longform, which posts new and classic non-fiction stories curated from around the web, and co-hosts the Longform Podcast, interviewing great journalists and non-fiction writers. Max was also the co-host of With Her with Hillary Clinton, a podcast on what is was like for the Democratic candidate and her staff to run for president in 2016. He now lives in Brooklyn with a bunch of people.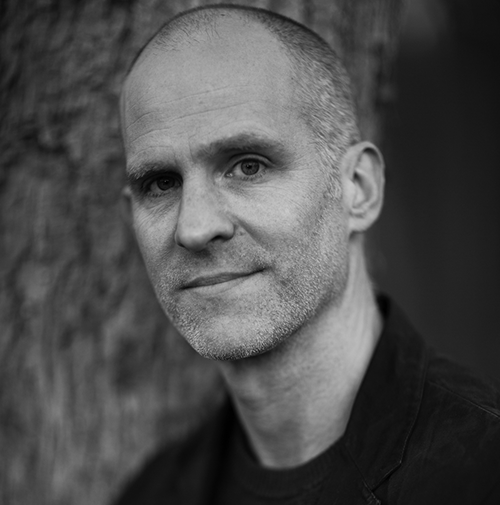 Luke Dittrich
@lukedittrich
Luke Dittrich is a New York Times bestseller author and a National Magazine Award-winning journalist. His first book, the award-winning New York Times bestseller, Patient H.M.: A Story of Memory, Madness, and Family Secrets, explores the scientific, ethical, and human dimensions of one of the darkest and most important case studies in the history of medicine.
As a contributing writer at The New York Times Magazine and contributing editor at Esquire, Luke Dittrich's reporting included running a marathon in Antarctica, and walking 340 miles between the U.S-Mexico border. His work has been published in anthologies such as Best American Crime Writing, Best American Travel Writing, Best American Science and Nature Writing and is a frequent guest on radio and television programs like NPR's Weekend Edition and Today Showfrom NBC. In 2012 he received the National Magazine Award for feature writing.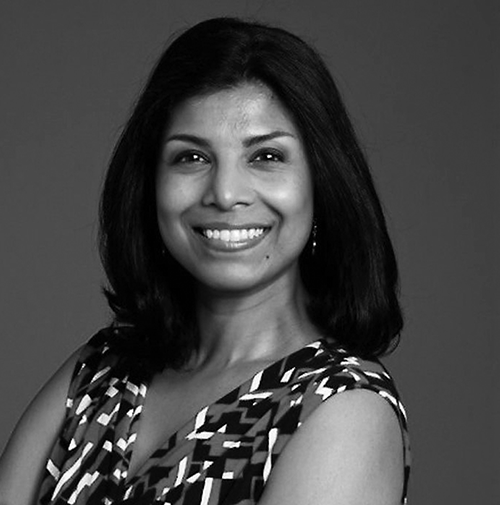 Lipi Roy
@lipiroy
Lipi Roy is an internal medicine physician board certified in addiction medicine and a writer interested in addiction, nutrition and mindfulness. She has worked with incarcerated and homeless people and provided medical relief to earthquake and hurricane victims.
As the former Chief of Addiction Medicine for New York City jails, Lipi oversaw substance use treatment and recovery services for the nation's second-largest jail. Previously, she was a primary care doctor to Boston's vulnerable homeless population, among whom the leading cause of death was drug overdose.
She currently treats patients at a Brooklyn-based addiction treatment center and is a strong advocate for public service. Her mission is to educate and empower the public to make healthy decisions through wellness and addiction awareness. Lipi Roy is a Forbes contributor, has published in The Huffington Post and has been featured in The New York Times, The Boston Globe, The Wall Street Journal, and Oprah.com. She also shares her expertise about health and wellness on her websites, Lipi Roy MD and Spices for Life MD.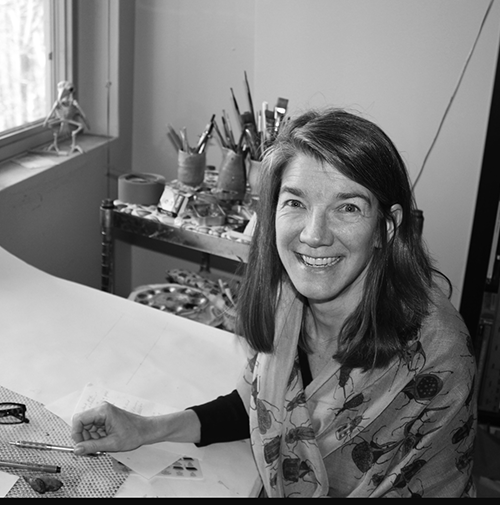 Kate Samworth
Kate Samworth is an artist and an award-winning illustrator interested in what the history of art reveals about our evolving understanding of the natural world. Traveling, seeing how other people live, and being outdoors are essential Kate's work. She creates worlds populated by animals, humans and the occasional beast, and works in series to convey different scenes in the story, much as a film-maker would develop a storyboard.
Aviary Wonders Inc., her first illustrated book, is a faux-catalog and instruction manual which allows people to buy parts for and build birds to replace those that are endangered or extinct. It won the Kirkus Prize for Young Readers in 2014.
Samworth has recently illustrated a non-fiction book for adults written by Lulu Miller that is going to be published in 2020.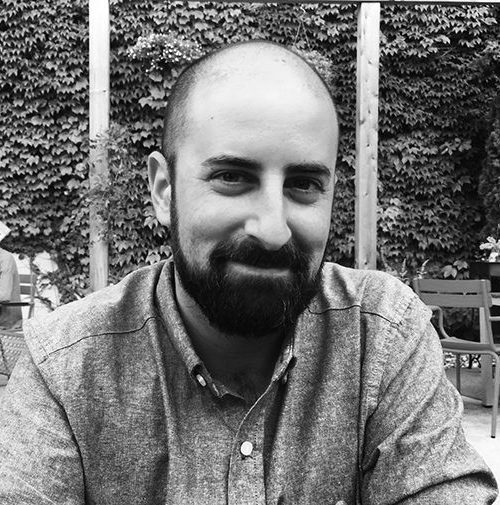 Aaron Wickenden
@AaronWickenden
Aaron Wickendenis a multiple Emmy and ACE Eddie nominated documentary editor, with nearly two decades of film experience. He brings a playfully immersive aesthetic to each of his creative collaborations, including the Oscar/BAFTA nominated Finding Vivian Maier and Won't You Be My Neighbor?, one of Barack Obama's favorites and the highest grossing documentary of 2018.
Finding Vivian Maier was nominated for an Independent Spirit Award, shortlisted for an Academy Award and earned Aaron a Cinema Eye Honors nomination for Best Editing. Aaron's most recent work is the controversial comedy Hail Satan?, whichpremiered at the 2019 Sundance Film Festival.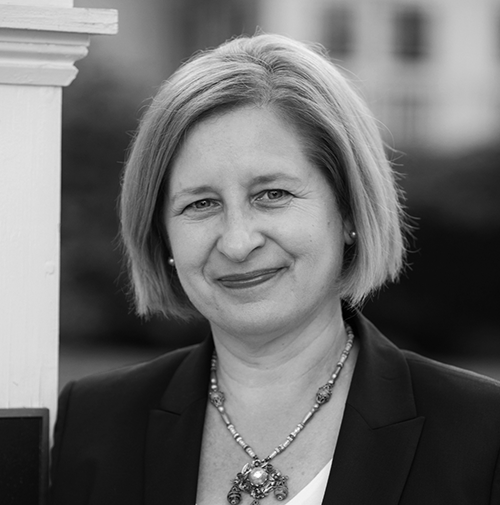 Ann Marie Lipinski
@AMLwhere
Ann Marie Lipinski is a Pulitzer Prize-winning journalist and curator of the Nieman Foundation for Journalism at Harvard University. There she oversees an international fellowship program for journalists and an innovative group of publications about journalism, including Nieman Storyboard, Nieman Lab and Nieman Reports.
Before coming to Harvard, Ann Marie was the editor-in-chief and senior vice president of the Chicago Tribune. As a reporter at the Tribune, she won a Pulitzer Prize for investigative reporting. As an editor, she was a co-chair of the Pulitzer Prize board and oversaw work that won Pulitzers in international reporting, feature writing, editorial writing, investigative reporting and explanatory journalism. Ann Marie is a trustee of the Poynter Institute for journalism and a member of the American Academy of Arts & Sciences.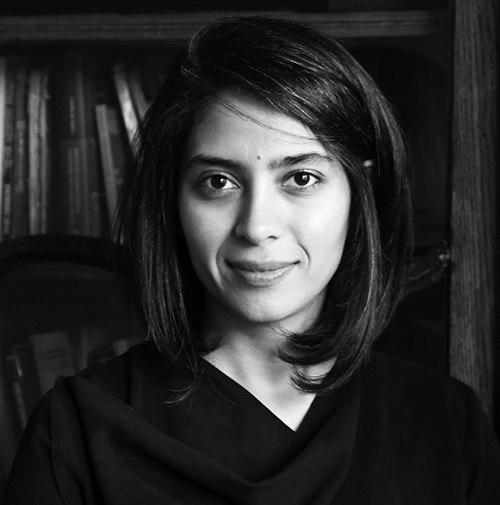 Ioanida Costache
@ioanidacostache
Ioanida Costache is a musician, videographer, and Roma activist that works to unravel a song-story tightly wound to Romani music. Ioanida is currently a PhD candidate in ethno/musicology at Stanford University, where her research explores issues of race and ethnicity, performance/construction of identity, cultural memory, trauma, and history, as they intersect in Romanian-Romani musico-oral traditions. From Holocaust songs to communist-era popular music, her work demonstrates that music is deeply imbricated in the project of cultural healing.
Her short documentary Light Upon (2014) paints a portrait of her violin teacher, Niculae Dumitru (Nicu Ciotoi) and touches on issues of identity, memory, and heritage through musical transmission. She is also a visiting fellow at USC Shoah Foundation Center for Advanced Genocide Research and the Jack, Joseph and Morton Mandel Center for Advanced Holocaust Studies at the U.S. Holocaust Museum.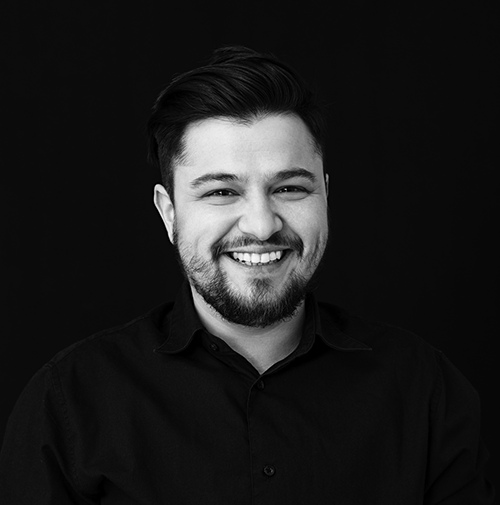 Patrick Brăila
Patrick Brăila is a film director and one of the most important voices of the transgender community in Romania. He publicly came out as a transgender man in 2014 and started working closely with the trans community in Romania. Patrick is the director and producer of Abreast, a short autobiographical film, about the relationship between a transgender man and his mother. The film premiered in the US and is still travelling around the world, including Europe and Russia.
At the moment, he's working as co-president of ACCEPT Association, the oldest LGBTI+ organization in Romania, and is developing a feature length documentary while struggling to practice his favorite hobby: sleeping.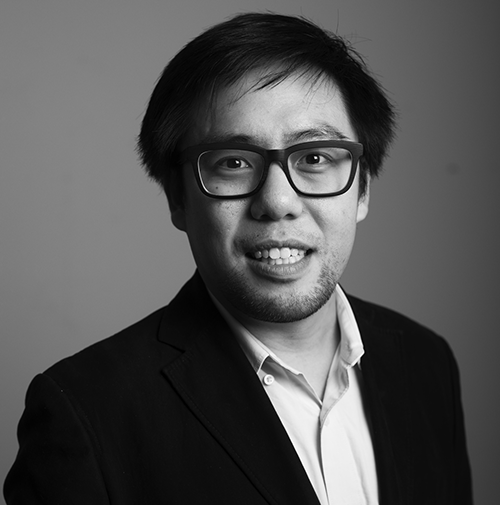 Robin Kwong
@RobinKwong
Robin Kwong is an award-winning journalist and Head of Digital Delivery at The Financial Times, where he leads a team of creative producers looking for new ways to tell stories. He once went to prison to interview the disgraced former president of Taiwan.
Kwong has worked on flagship FT digital pieces, such as The Uber Game and Dodging Trump's Tariffs, two news games that put users into the story to create a stronger understanding of the subject.
He dedicates his time to finding storytelling styles that bring the journalism in front of audiences that might not otherwise engage with the topic, or might not pay attention to the whole story.