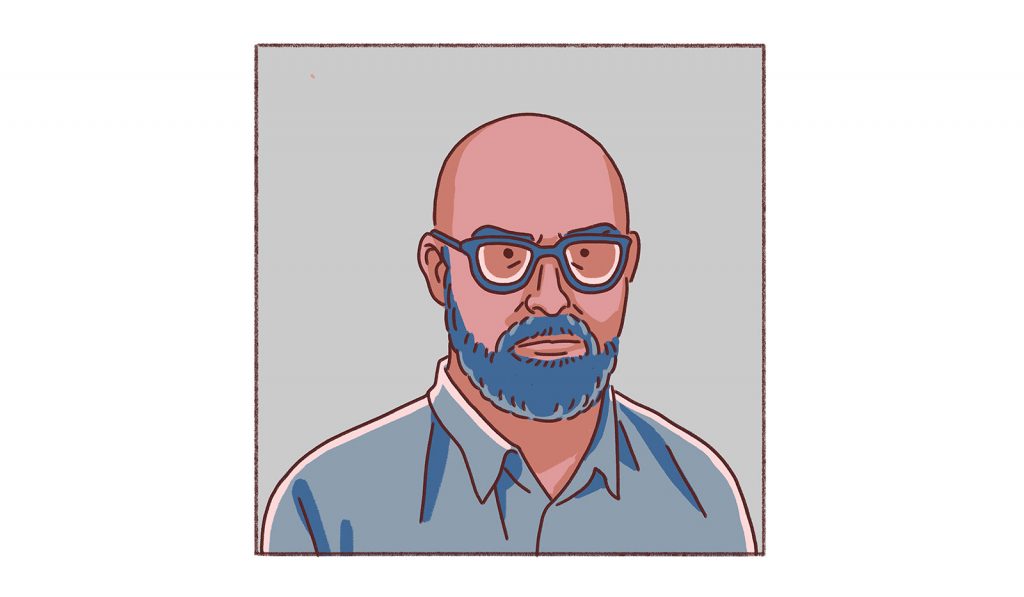 Aaron Lammer, a journalist with a product design mindset, has always worked on multiple projects at the same time, and his first job was at a book publisher, right after college. When he was about 22 and trying to go to the gym a lot, he downloaded every This American Life episode to that date and listened through the entire thing.
He started Longform, a platform that curates the best classic and new nonfiction writing from all around the web, together with journalist Max Linsky in 2010. The website was a response to a need they saw around them: people were just starting to read on their phones and iPad back then and the time they spent on trains during long commutes could be filled with good quality feature stories.
In almost 10 years, Longform grew into one of the most valuable resources for writers, reporters and story lovers and was the starting point for the Longform podcast, a series of in-depth interviews about the work of journalists and writers and all types of story producers.
Longform opened valuable doors for them: Max started Pineapple Media and Aaron started two other podcasts. The first one was Stoner, in 2017. Branded as "a podcast in which creative people talk about their experiences with marijuana", the interview series was Aaron's attempt to reach a diverse audience of creative people in an intimate way.
When he thinks about starting a new project, he's looking for spaces he can fill: what is the industry missing? If there is already a great show out there about a topic he's passionate about, he wouldn't create a new one.
He believes that simply starting something is more important than how well-prepared you are or how technically adept. In January 2018, he co-started CoinTalk, a podcast show about the world of Bitcoin and cryptocurrencies and how they influence people's lives. Aaron and his co-host, journalist Jay Caspian King, were not financial experts, but "just two curious friends who want to create an inviting, judgment-free community of listeners and guests who know much more about all this" than they do. He believes in the idea of being on a journey of discovery together rather than showing they have all the knowledge.
Aaron is also a songwriter for Francis and the Lights, an American pop project that featured on Drake's first album and toured with the star rapper in his first national tour as his opening act.
Aaron's view on podcasting matches the way he thinks of work and creativity. "I think relentlessness is really the main thing", he says. "It takes a long time to establish an audience and most people just want to toe-dip and see if they're really successful and they're not totally sure about it." To him, it's not about the technical challenge, but more about workflow: "How much time do you have in your life? How dedicated are you to doing this? After seeing just 31 people listen to your show, will you put out another episode next week, and the next week after that? That's what it's about."
Get to know Aaron Lammer's work
Aaron Lammer is speaking at the 9th edition of The Power of Storytelling. Register here to meet him and the other amazing speakers who will tackle this year's theme: Heal