The 8th edition of The Power of Storytelling focused on how good storytelling can change our perspective and our understanding of the world. In an era of disinformation, division, and distrust, all of us – journalists, artists, communicators, change makers of all kinds – can use better storytelling to rewrite existing narratives and craft a better, more inclusive and connected future.
On the first day of our conference, the speakers often mentioned "truth", "division", "disinformation" and fighting our own biases, getting out of our comfort zone. Here are some of the main takeaways from day one:
JONAH SACHS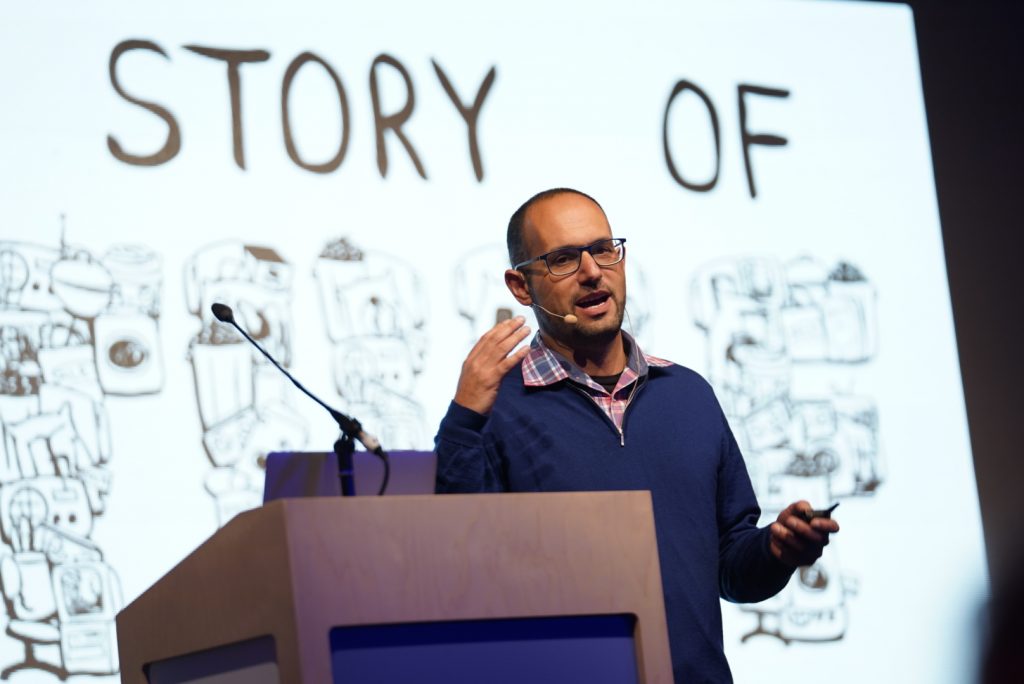 Marketing trailblazer Jonah Sachs, whose book Unsafe Thinking just got published in Romanian, spoke about taking risks and staying open to new ideas. He has three guidelines he sticks to:
I have made a terrible mistake in making my company, because when someone wanted to get hired there, we chose someone who was like us. But spending too much time with people like you actually limits your creativity. Creativity is disruptive, it makes us feel uncomfortable, it threatens discipline. Beware of those who share your values.
Being an expert makes you pretty stupid. In an ambiguous world, the more we believe we know, and ignore information that threatens us, the more blind we become. Pull yourself down off that pedestal.
All the work I was doing to keep anxiety away, to keep things predictable, was a mistake. Anxiety can enhance creativity, up to a point.
JENNIFER BRANDEL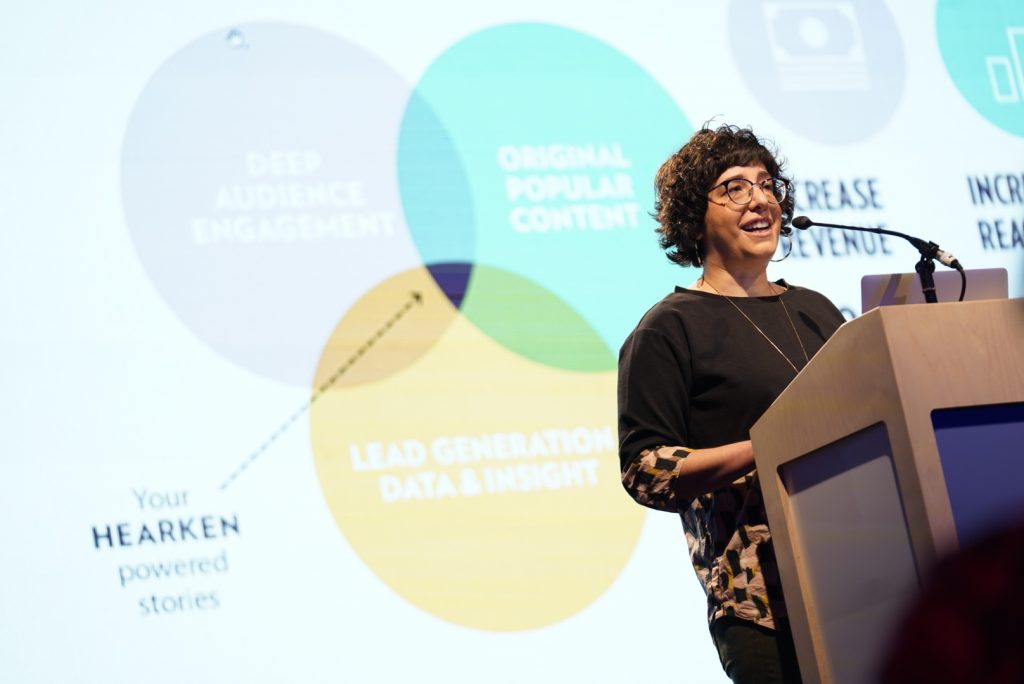 Next on stage was Jennifer Brandel, CEO and founder of Hearken, a consulting tech company that helps newsrooms change their mindset and see their public as partners, not just as consumers. Jennifer talked about rewriting the power of journalists by involving the audience in editorial decision making.
I call traditional newsrooms autocracies, because there's a small group of people who make decisions for a large group of people. Traditional journalism is distant from the public, is elevated, it looks at the public as an abstraction.

If citizens are the most important in a democracy, they need to get the information to do their work as citizens. The public has to be involved, they have to be able to tell journalists what they want to understand. This way, they can rewrite the news narrative.

"What do you not know that we could find out for you?" is the question Jennifer says journalists should ask their public.
"Curiosity is a renewable resource and it's always there for the newsrooms if they're willing to listen," says @JenniferBrandel. #story18 pic.twitter.com/AnW7kM1usu

— The Power of Story (@pofstorytelling) October 12, 2018
ANNE HULL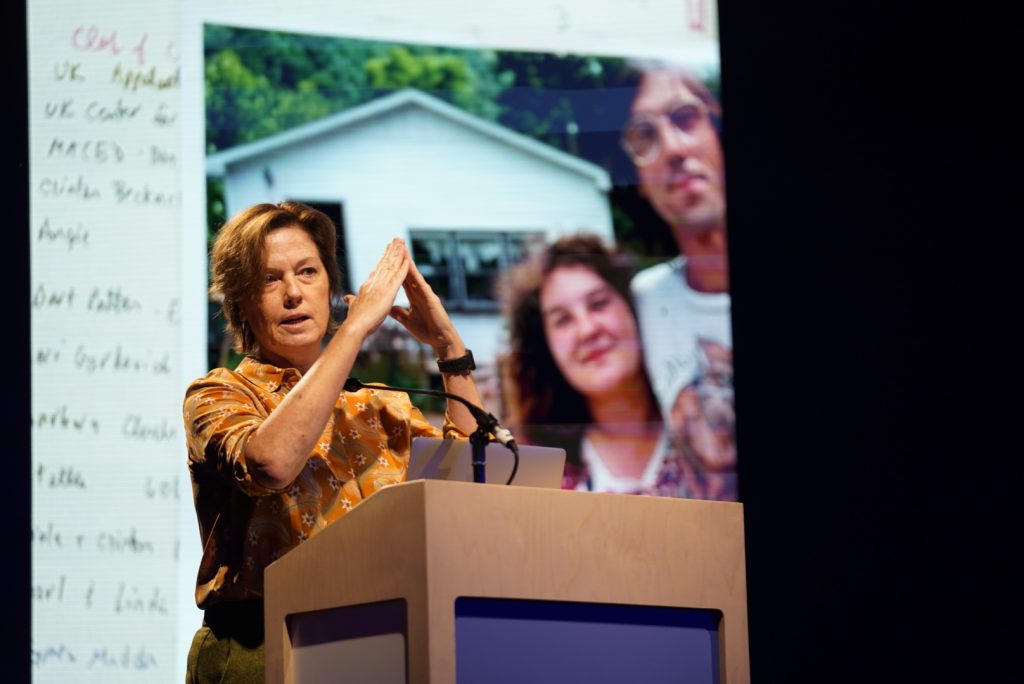 A narrative journalism legend, Anne Hull shared how she covered some of her most intense stories, including the one about the Walter Reed hospital for wounded veterans that won her a Pulitzer, and what she learned from covering them:
Journalism is mostly a series of accidents – you happen to be somewhere, you happen to see something, you screw up sometimes.
My guiding principles are "what do you want to know", "what happens next?" and "think that you might be wrong".
I tend to write about young people because I love their language and in narrative you need movement. They are the epitome of movement.
Much of this reporting is just hanging out, but there is no such thing as downtime. When it's on, you have to be on.
Who you choose to write your story about is really a comment. It has implications.
Plan what you want to be present for – the intimate moments, the moments that are important for the movement of the narrative.
That's what you're there to witness: when the subjects' deficits put them at a disadvantage."
ANDY MILLS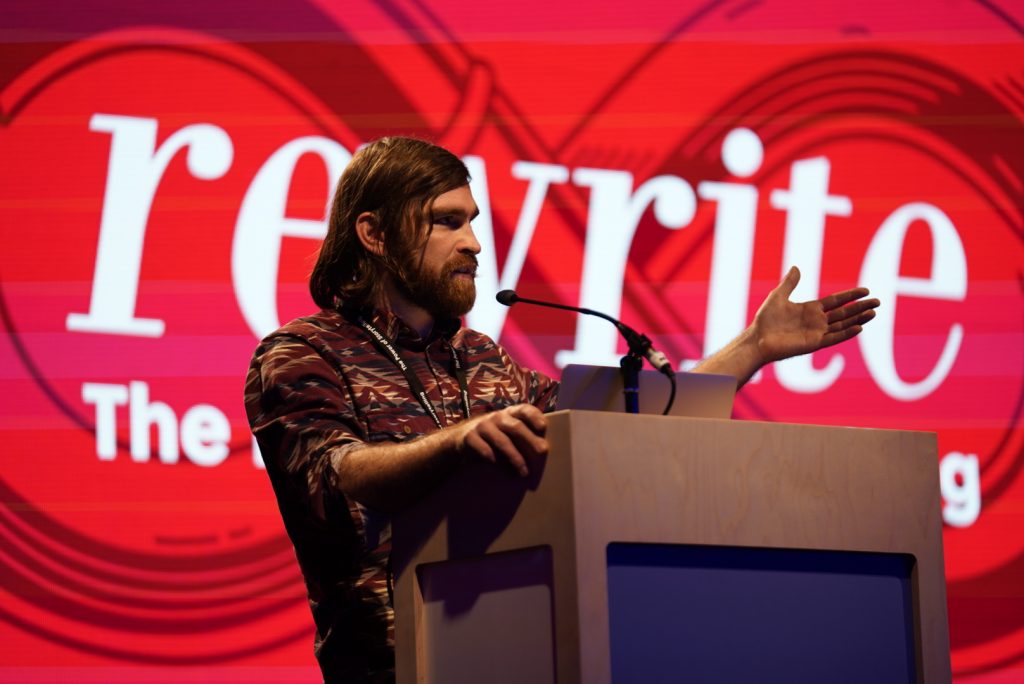 Andy Mills, audio producer at The New York Times, took the stage to talk about the need for journalists to fight the temptation to portray people as monsters, and instead be more curious about the most flawed of our world. He shared some of the lessons he learned while working on the Caliphate, a groundbreaking audio series about reporter Rukmini Callimachi's quest to understand the Islamic State.
Go and talk to people. Be open to the idea that what you'll hear might be upsetting. It could be dangerous, but it's worth it. We met with a former ISIS member, we sat down, asked questions, listened. We went in with an open mind and it paid out.

Remain skeptical as a journalist. But know there's always more to a story, and that goes both ways.

Use plot to show the complexity of someone's character.

I'm not saying it's not important to focus on victims of atrocities, we should. But I think stories become more powerful when we lean into the messy, emotional, complicated aspect of covering the world's worse offenders.
"Journalists need to fight the temptation to portray people as boogeymen. The story generally doesn't stop there," says @AndyMillsNYT. #story18

— The Power of Story (@pofstorytelling) October 12, 2018
ELLE REEVE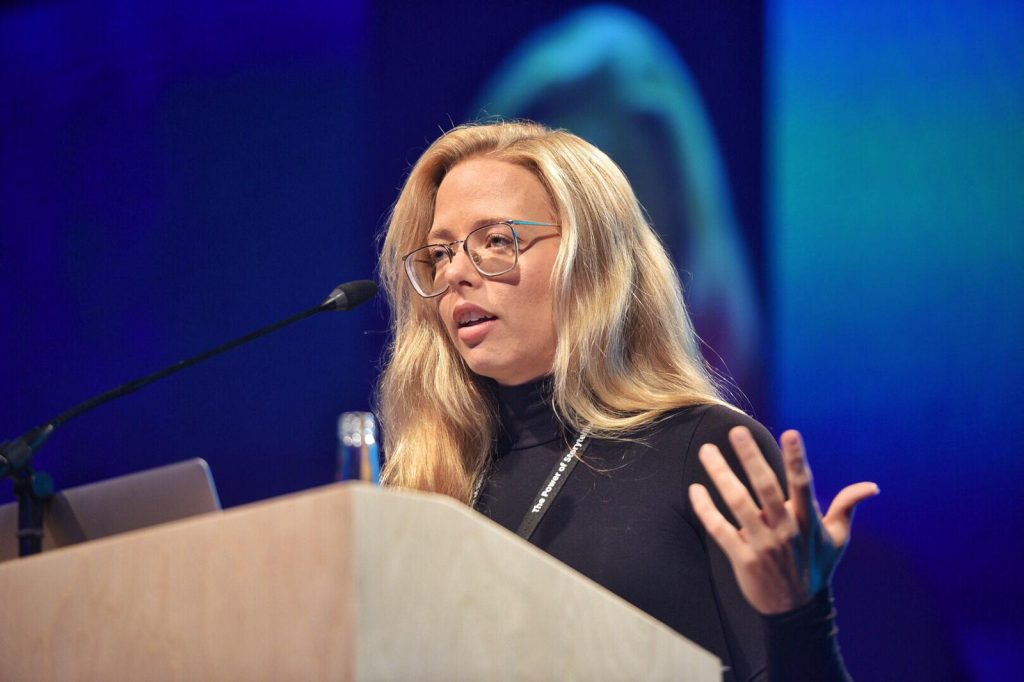 VICE News Tonight reporter Elle Reeve shared insights into her reporting on the white supremacist movement and the power and influence of the internet on the radicalization of marginal subcultures:
The world is a hall of mirrors and no one really knows what's real and what's fake.

I used to think the internet reflected society, now I think it shapes it. It gives space for people with mental illness to share their beliefs and convince other people to follow them.

Am I worried about humanizing them? I find that question strange, because they are human, they are not from outside our society, they are from inside our society and they reflect it, they reflect its cruelty."
NINA BERMAN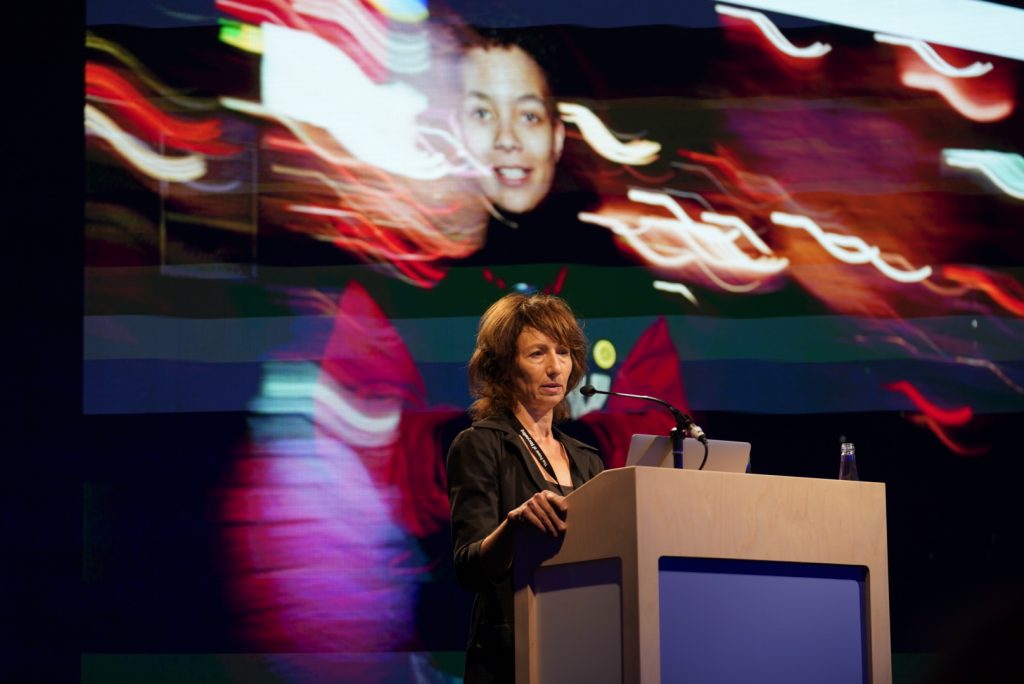 Photographer and filmmaker Nina Berman talked about the process behind her latest book on sexual violence, An Autobiography of Miss Wish, and the relationship she developed with the protagonist, which she's known for over 25 years.  
For better or worse she was not  a journalistic subject anymore, but a person in my life. I would help the best I could, I am an active participant in this story. Things are happening in the course of this story because I am actively involved. (…) But this is not a prescription for other storytellers, this is my story.
Me and Kim set about making this book together. There is nothing in this book that she didn't want. She is a collaborator. And this is the only way I would ever have approached this material. She is a protagonist, a co-narrator, a photo editor.

When we're talking about stories of addiction, violence, what we don't show is just as important as what we choose to show.

I encourage journalists working with people in different situations to ask them why do they want to tell their story. The consent is not a one time conversation.
VLAD MIXICH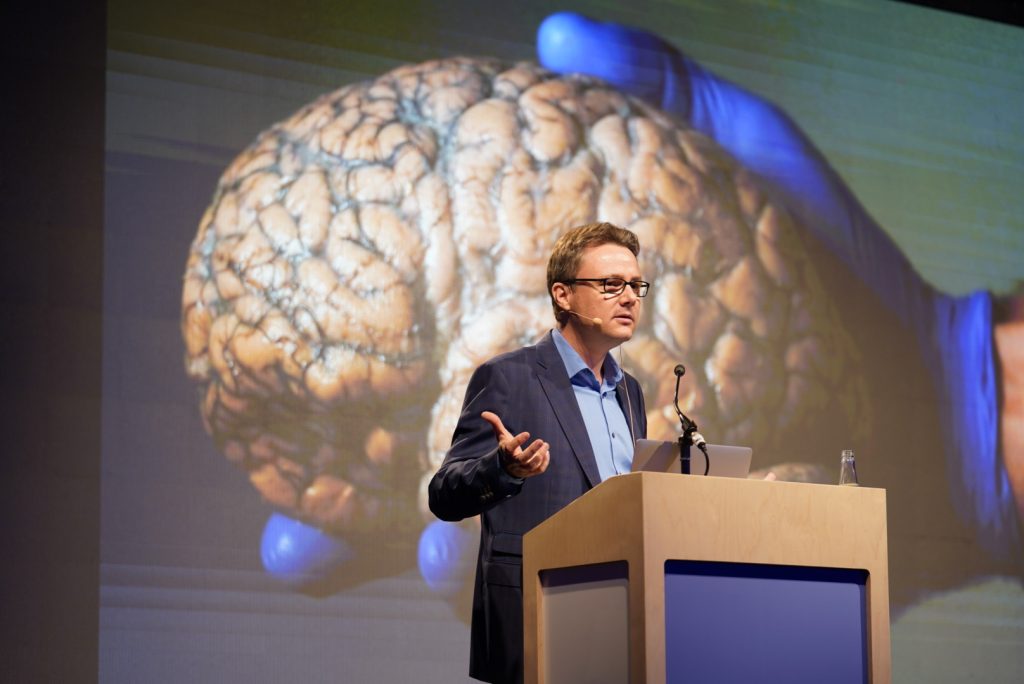 Health policy expert Vlad Mixich said that if The Power of Storytelling had a Grinch, he would be that Grinch. "I am not here to inspire you, to tell you a good story. I am here just trying to challenge you in the same way I was challenged and try to convince you to ask some questions together."
Here are his main takeaways:
I have questions about truth, trust and the power of stories, their bright side and their dark side.
Our lives are dominated by numbers, from the grades on our diploma, our partners' phone numbers, the size of our liver in case of a transplant. We like ranking and ordering this beautiful complexity called life. But this truly miraculous machine which is our brain is at the same time a very imperfect machine. It's wired in such a way that doesn't get numbers in a natural way.
There is this pervasive illusion which our brain is a victim of: it is called truth illusion. Facts are not of prime importance because the context or the package matters more.
Numbers are the ultimate argument, the truth. But is truth related to the source it comes from?
Our brain has no natural relationship to truth. As long as something follows a logic, we tend to believe it.
Photos by Cătălin Georgescu and Vlad Cupșa.