December 13, 2017
Pulitzer winner Thomas French, who teaches journalism at Indiana University, took us on a three-course whirlwind adventure in storytelling with his 2017 keynote at The Power of Storytelling.
October 27, 2017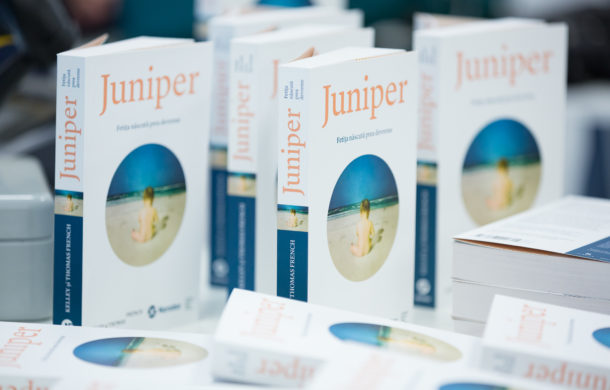 Pulitzer Prize-winner Thomas French attended the launch of the Romanian translation of Juniper during the #Story17 festival and talked about the memoir he co-wrote with his wife, Kelley Benham French (#Story14 speaker), about the premature birth of their daughter.
September 25, 2017
Get to know celebrated journalist and author Thomas French, winner of a Pulitzer Prize and dedicated teacher to entire generations of writers.