Our favorite time of the year is finally here. In a couple of days, we'll get together to discuss the healing power of stories with some of the most amazing and innovative storytellers. To help you get familiar with their work, we put together a list of things to read, watch or listen to before you meet them in person. 
Until then, some great news: Romanian readers will soon be able to read the works of some of our #Story19 speakers in Romanian translations, soon to hit the shelves. They will also be available at our conference bookstore, together with Tatiana ȚÎbuleac's wonderful novels.
Find out more about each one:
Three Women

Over the course of eight years, Two-time Pushcart Prize winner Lisa Taddeo drove across the United States six times and spoke to hundreds of women about their desires, needs, and private lives. The result is a staggering debut non-fiction book, Three Women, which offers intimate access to their emotional and erotic lives and tries to understand why we judge women for being hungry for intimacy. Based on years of immersive reporting, the book unveils the life stories of three ordinary women – Maggie, Sloane and Lina -, whose experiences put together an astonishingly intimate portrait of female desire.
At #Story19, Lisa will try to answer a question that has been troubling her for years: why do other women have so many bold opinions about people they barely know? After nearly a decade of listening to womens' stories, she believes she has something of an answer.
Lisa will be in Bucharest to launch the Romanian translation of Three Women, published by Editura Litera. Join her on October 18 at 6.30 PM.
The Mastermind: Drugs. Empire. Murder. Betrayal.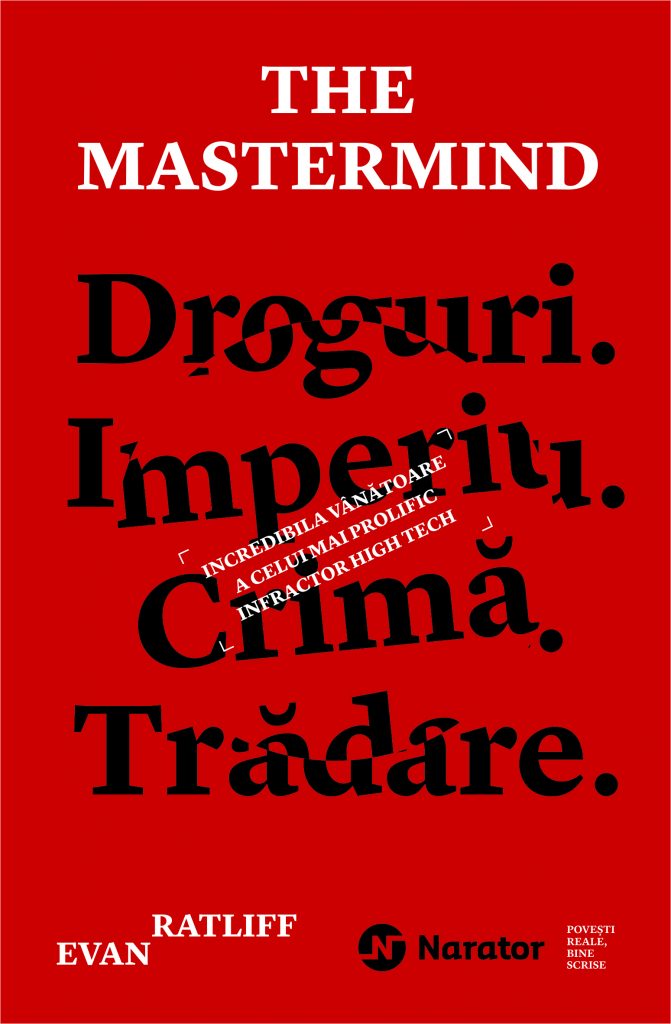 Journalist and digital entrepreneur Evan Ratliff spent roughly five years of his life chasing and writing the story of a global criminal savant who built a vast illicit empire, stretching from the Philippines, to the U.S. to Romania, to Somalia and beyond. The result is a meticulously researched page-turner that tells the story of Paul Le Roux, a computer programmer turned drug kingpin with the help of the Internet. Starting with creating an encryption software, in time Le Roux shifts to operating an online painkillers distribution network, and then to arms and drug trafficking and even assassinations.
In his #Story19 talk, Evan will take the audience along into his own obsession with this dark world and its inhabitants. Along the way, he will try to illuminate the reasons to tell their stories—the ways they are meant to heal, and the ways in which they are meant to shatter.

The Storytelling Animal: How Stories Make Us Human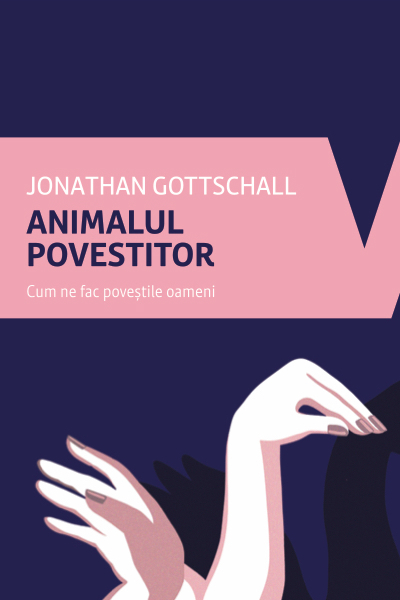 Drawing on the latest research in neuroscience, psychology, and evolutionary biology, writer Jonathan Gottschall tracks down in his book, The Storytelling Animal, the way stories shape our moral values, beliefs and behavior, and how they change our culture and history.
A pioneer in applying scientific methods to humanities questions, he tried a different approach to answer his questions about the nature of stories, exploring ways of using biology as a theoretical lens to get into questions about how stories shape who we are and how they can change the world for the better.
His #Story19 talk will focus on the dark arts of storytelling and he will discuss how stories are not ethically good or bad. They are just powerful, with equal potential for harm or good.
The Storytelling Animal is translated into Romanian by Editura Vellant. Romanian readers can meet Jonathan on October 16, at Modul Cărturești starting 6 PM.
Patient H.M.: A Story of Memory, Madness, and Family Secrets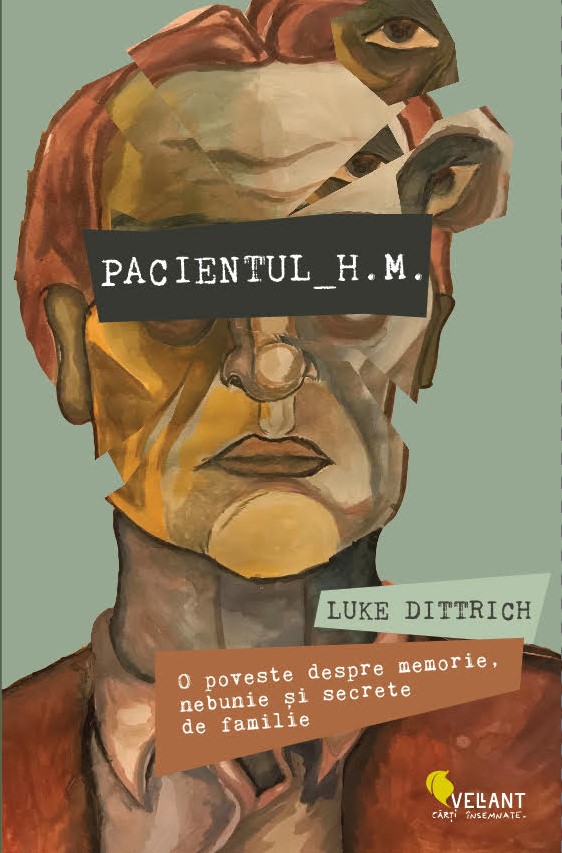 A New York Times bestseller that explores the scientific, ethical, and human dimensions of one of the darkest and most important case studies in the history of medicine, Patient H.M.: A Story of Memory, Madness, and Family Secrets is also a personal exploration into the history of the author's family. Combining memoir and science journalism, award-winning journalist Luke Dittrich tells the story of a risky neuroscience experiment conducted in the 60s by his grandfather, a renowned neurosurgeon who created the most studied human research subject of all time: the amnesic known as Patient H.M.
In this #Story19 talk, Luke will lay out some of the troubling things he found reporting the book, and discuss the difficult experience of conducting an investigation into the history of his own family. He'll also discuss the backlash the book provoked.
Luke will also talk about his fascinating book at the launch of the Romanian translation of Patient H.M., published by Editura Vellant. Join him on October 24, 6 PM, at Modul Cărturești.
At the PoS Bookstore, built with our friends at Cărturești and Publica, you will also find Tatiana Țîbuleac's wonderful novels:
Vara în care mama a avut ochii verzi / The Summer in Which Mother Had Green Eyes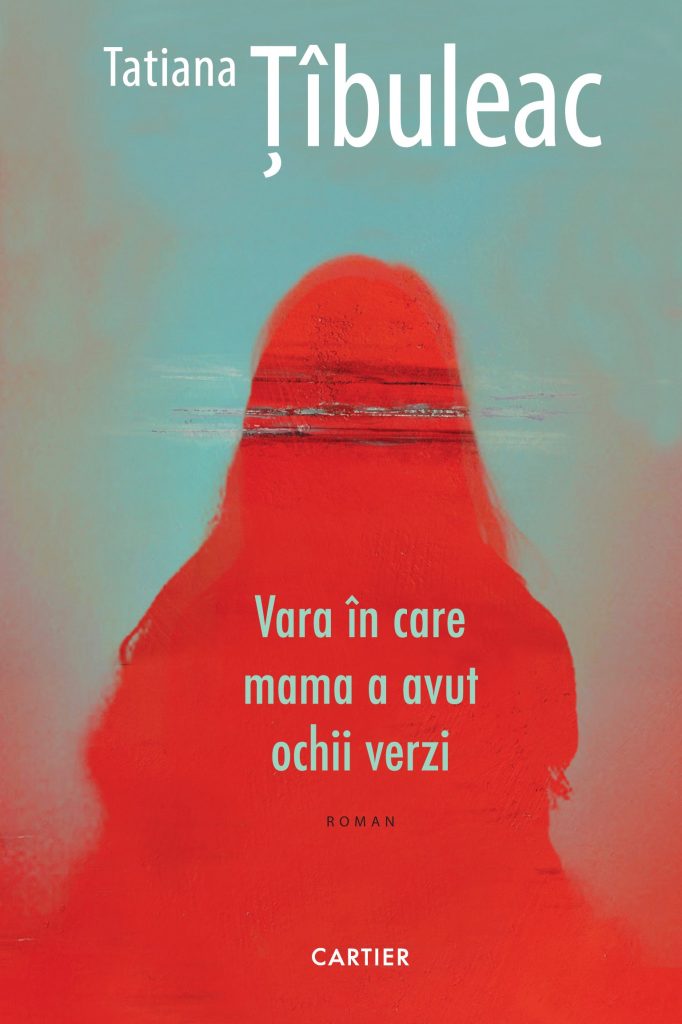 Tatiana Țîbuleac's first novel, published in 2017, tells the story of a terminally ill woman and her son spending their last summer together in a French village. Awarded by the Writers' Union of Moldova and the Romanian literature magazine Observator Cultural and Observator Lyceum, this powerful and beautiful written book was translated into French and Spanish, adapted into a play put on in a Bucharest theater, and is now being translated into several other languages including German and Italian.
Grădina de sticlă / The Glass Garden
The story of an adopted girl growing up in Chișinău in the 1980s and straddling two cultures against the backdrop of shifting borders between Europe and Russia, The Glass Garden is the second novel of Tatiana Țîbuleac, a writer and former reporter born in Republica Moldova. Winner of this year's European Union Prize for Literature, the book highlights a search for identity and for maternal love in a complicated political background.