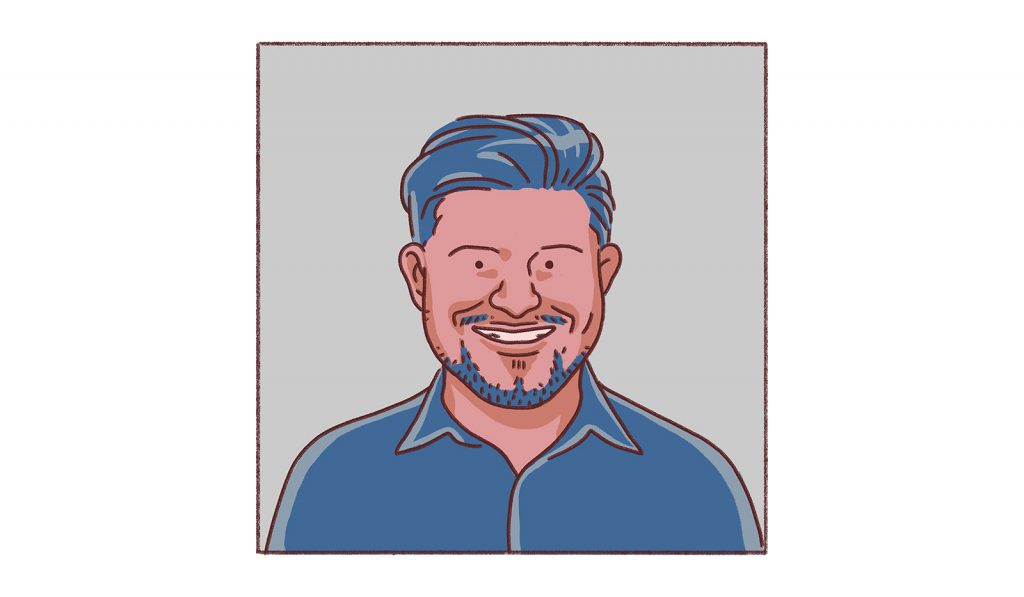 Patrick Brăila, a film director and one of the most important voices of the transgender community in Romania, came out as a transgender man in 2014. He directed and produced Abreast, a short autobiographical film about the relationship between a transgender man and his mother. The film premiered in the US and is still travelling around the world, including Europe and Russia. Working on this film took a huge amount of his energy but it had great impact on his relationship with his parents, especially during the complicated period of the coming out.
"Work is probably the clearest thing in my life. And it's been like that the whole time. But without the financial, moral and emotional support of my parents I wouldn't have made it," says Patrick.
In 2008, he graduated from the Media University in Bucharest, School of Film and TV. His work focuses on film, television and human rights activism. Between 2005 and 2013 he worked with Media Pro Pictures, a production company, as a developer, story editor and creative producer while founding and leading a cultural NGO, DTS Flow, in Drobeta Turnu Severin, his hometown, to promote art through film in a town where all the cinemas had been closed.
At the moment, he's co-president of ACCEPT Association, the oldest LGBTQ organization in Romania, and is developing a feature length documentary while struggling to practice his favorite hobby: sleeping.
Part of his community work is about encouraging young people in the process of coming out, a difficult moment for many Romanians who have a hard time accepting that their sons or daughters are transgender. Children are often abused or punished by their parents for their decision. Through phone or face-to-face gentle conversations, Patrick helps parents accept their children.
Patrick, 34, believes personal stories can heal trauma. He says the topic of trauma is so necessary but so absent in discussions in Romania. "Shame or fear or the fear of being judged keeps us from talking about what hurts us. And so the pain only keeps spreading. I remember taking 12 years to start talking about my trans identity, two years for my mother's cancer and two months for my abusive relationship. An honest confession is not only healing for yourself, it can be peace fuel for those receiving it", says Patrick. "One person's story is not singular. Many others can find themselves in it. If you recognize your trauma in someone else you will accept yours more easily and you will take the first steps towards healing it."
Get to know Patrick Brăila's work:
Abreast, a short autobiographical film about the relationship between a transgender man and his mother.
An as told to story about Patrick's process of coming out, trans identity and how he became the human he is today.
Patrick's TEDx talk about what does it mean to be a man, how do you re-define this concept in a society that is used to look the other way and how do you re-define yourself.
Patrick Brăila is speaking at the 9th edition of The Power of Storytelling. Meet him and the other amazing speakers who will tackle this year's theme: Heal.