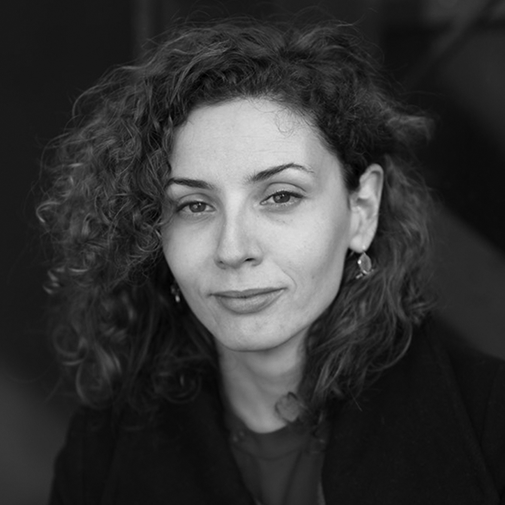 Mila Turajlic
Mila Turajlic is a documentary filmmaker, visual artist and archive scholar born in Belgrade, (then) Yugoslavia. Her films have screened at Toronto, Venice and Tribeca and have been released theatrically in France, UK, and Germany. Her most recent film The Other Side of Everything, a New York Times Critics' Pick, was HBO Europe's first co-production with Serbia and won the prestigious IDFA Award for Best Documentary Film in 2017.
Mila's debut feature doc, Cinema Komunisto, played at over 100 festivals and won 16 awards including the Gold Hugo and the FOCAL Award for Creative Use of Archival Footage in 2011. Her latest work is a series of archive-based video installations commissioned by MoMA in New York for their landmark exhibition on Yugoslav modernist architecture that opened in July 2018.
An archive researcher and scholar, Mila explores ways of engaging memory and history with found footage. Her films are regularly taught at several US and European universities, and she has been a guest lecturer at Sorbonne, Harvard and Stanford. Mila obtained her PhD at the University of Westminster on the subject of the use of cinema in the construction of political narratives.
She gained production experience working on feature films (Mel Gibson's Apocalypto, Rian Johnson's The Brothers Bloom). She produced the "Magnificent 7 Festival" in Belgrade since its creation in 2005, and is a founding member and first president of DOKSerbia – the Association of Serbian Documentary Filmmakers. Currently, Mila is in production on a documentary film about President Tito's cameraman who filmed the birth of the Non-Aligned Movement and was sent by the president to film liberation wars in Africa in the 1960s.