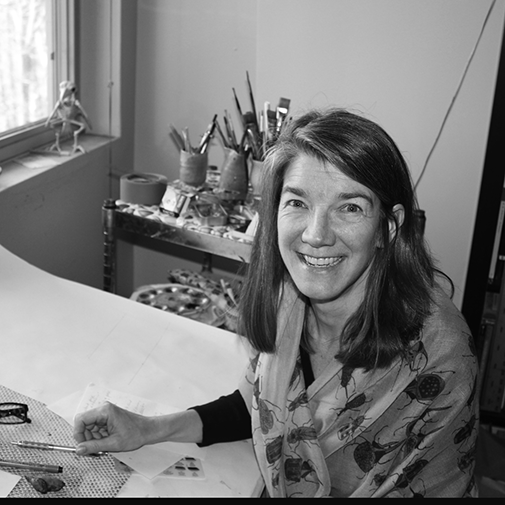 Kate Samworth
Kate Samworth is an artist and an award-winning illustrator interested in what the history of art reveals about our evolving understanding of the natural world. Traveling, seeing how other people live, and being outdoors are essential Kate's work. She creates worlds populated by animals, humans and the occasional beast, and works in series to convey different scenes in the story, much as a film-maker would develop a storyboard.
Aviary Wonders Inc., her first illustrated book, is a faux-catalog and instruction manual which allows people to buy parts for and build birds to replace those that are endangered or extinct. It won the Kirkus Prize for Young Readers in 2014.
Samworth has recently illustrated a non-fiction book for adults written by Lulu Miller that is going to be published in 2020.