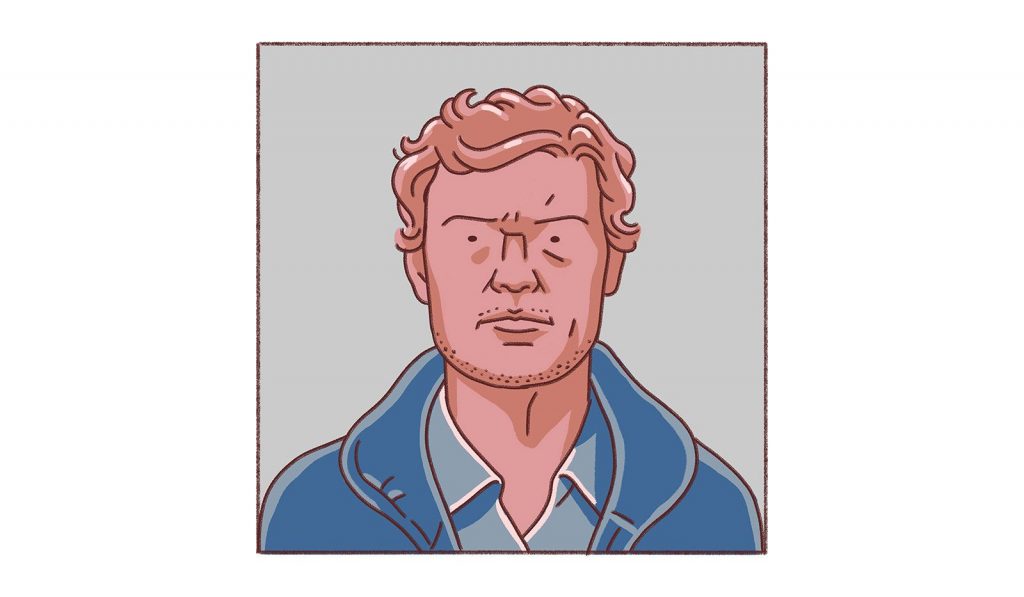 While growing up in Atlanta, Georgia, Evan Ratliff's time was divided between playing sports and outdoor activities, and reading fantasy novels and sci-fi. In college, he studied political and environmental science, but he also worked for the college newspaper, and for a while, he dreamed of becoming a newspaper photographer. But his portfolio wasn't good enough and he couldn't get a job, so he abandoned that dream for another one: writing for a magazine. "It was really this abstract concept. Like I bet magazines are full of smart people who just talk about ideas all the time and all they do is come up with stories and it just sounds like such a fun job to have. And that's all I knew", says Ratliff in an interview for Literary Hub.
He started his magazine journey as an intern at WIRED and after the internship ended he was hired as a fact-checker. "The reality was I had not read any narrative nonfiction in my life. In fact, I think the only book that I can think of that I had read was There Are No Children Here by Alex Kotlowitz, which I did read in college. But that book is so good and his reporting is so good. It almost seemed like of another universe. That book is just like, how could someone possibly do this? So I didn't know the history of longer-form journalism, feature writing. I read magazines, but I didn't grow up reading the New Yorker. So it was all catch up for me." After reading Hunter S. Thompson's Hell's Angels, which he loved, he started pitching and writing his own feature stories for the magazine.
In 2009, WIRED did an experiment in which Ratliff attempted to disappear for a month and people were given a $5,000 reward incentive to try to find him. In the process, Ratliff changed his identity and his appearance several times, while his editor was leaving clues for the hunters. The result of his reporting was a 9,000 words cover story that got a lot of attention from the international press, but also made Ratliff think about producing more longform journalism adapted for the digital world. In 2011, together with his then WIRED editor, Nicholas Thompson, he launched The Atavist Magazine, a digital-only publication that focuses on telling in-depth stories in an engaging way for the readers. Since then, The Atavist has published tens of stories and was an eight-time finalist for the National Magazine Awards and in 2015 the first digital-only magazine to win for feature writing. In 2018, The Atavist was acquired by Automattic, the parent company of WordPress.
In addition to WIRED and The Atavist Magazine, Ratliff's stories have been published in The New Yorker and National Geographic, and he was a two-time finalist for the National Magazine Awards and the Livingston Awards. He also co-authored Safe: The Race to Protect Ourselves in a Newly Dangerous World, a book about innovation and counterterrorism. About the type of stories he is interested in, Ratliff says: "I feel like the stories that I'm really drawn to, that I feel like I must do, are the ones where there's some tension and it's usually a mystery that's being solved or it might just be what happens to this person, but that you can kind of use those tools that you might find in a fictional setting to kind of keep people involved."
His latest book, The Mastermind: Drugs, Empire, Murder, Betrayal, is a meticulously researched page-turner and the result of five years of reporting on the story of Paul Le Roux, a computer programmer turned drug kingpin with the help of the Internet. Starting with creating an encryption software, in time Le Roux shifts to operating an online painkillers distribution network, and then to arms and drugs trafficking and even assassinations. In the Introduction Ratliff writes: "So much of reporting, it took me a long time to discover, is waiting. Waiting for people to call back. Waiting for documents to arrive in the mail. Waiting for a plane to take you halfway across the world, only to arrive at the appointed time in a dreary office and sit in a plastic chair, waiting for an official who never shows up. Standing on a doorstep, waiting to see if a victim's family will return. Sending out pleas for information and staring at a phone, waiting for them to boomerang back. All of it, in some sense, amounts to waiting for the same thing: that one sliver of fact that will help make sense of all the ones that came before it."
Ratliff is also a founding editor of Pop-Up Magazine, a live magazine featuring true, never-before-seen or heard multimedia stories performed on stage by writers, radio producers, photographers, filmmakers, and musicians, and he co-hosts the acclaimed Longform podcast, an interview series in which writers and journalists talk about their work.
Get to know Evan Ratliff's work
Evan Ratliff is speaking at the 9th edition of The Power of Storytelling. Register here to meet him and the other amazing speakers who will tackle this year's theme: Heal.