Brian Reed is the host and co-creator of the groundbreaking podcast S-Town, which is a production of Serial and This American Life, where Reed is also a senior producer.
S-Town is hard to pin down with an easy description. Maybe the shortest way of putting it, Reed says, is this: it's the story of a man named John B. McLemore, who hates his town and eventually decides to do something about it. What he does, and this sets the story in motion, is that he tells Reed about a murder that needs to be solved in his Alabama town.
And so Reed sets off on a reporting quest that lasts for three years. The result is a groundbreaking work of narrative nonfiction, which has won S-Town a prestigious Peabody award in the Radio/Podcast category this year.
The Peabody jury wrote: "From the opening moment, when the compelling voice of John B. McLemore crackles through the phone line peddling his dark suspicion of an unreported murder in Bibb County, Alabama, the listener is hooked. S-Town breaks new ground for the medium by creating the first audio novel, a non-fiction biography constructed in the style and form of a 7-chapter novel."
In his journalism, Reed makes use of his theater studies background to bring characters to life, and present them in action, something that makes even the most banal stories come to life. When we hear motion, our ears perk up, he says. He blends this with reflection, which helps listeners connect to what the characters are going through. All of this storytelling machinery wouldn't be complete without a sense of what's at stake: the higher the stakes of the story, the more engrossing it is.
Reed started at This American Life as an intern, and rejoined the staff as a producer in October 2011. He's been a senior producer in 2015, and has been involved with some of the program's most ambitious stories, including What Happened at Dos Erres, which earned him his first a Peabody Award, as well the Dart Award for Excellence in Coverage on Trauma. He has also investigated multiple sketchy FBI operations, as well as produced stories about strange coincidences and car salesmen on Long Island, and a turkey who terrorized a neighborhood before getting murdered by police.
A good story, Reed says, should make a larger point about human experience, and about the world.
Five picks to know Brian Reed better: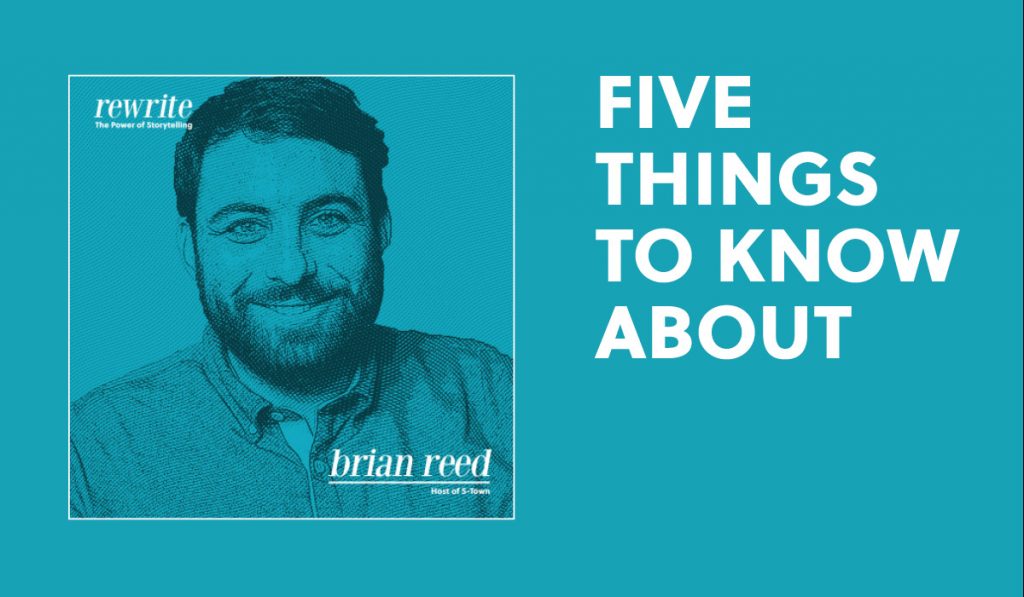 Want to brush up on Brian Reed's work or his thoughts on journalism? Try the following five – a combination of stories, talks and interviews:
Brian Reed is speaking at the 8th edition of The Power of Storytelling. Register here to meet him and the other amazing speakers who will tackle this year's theme: Rewrite.