Speaking this year
Elie Gardner
@eliegardner
Elie Gardner is a freelance photojournalist and filmmaker based in Istanbul, Turkey. In recent years, her work has focused on immigration, women's rights and education, taking her to Afghanistan, Zimbabwe and up and down the Western Balkan migration route. Previously, Elie worked as a multimedia editor and photographer at the St. Louis Post-Dispatch and as a freelance filmmaker and photojournalist based in Lima, Peru, where she co-founded Everyday Latin America.
She regularly collaborates with humanitarian organizations, the Fuller Project for International Reporting and is on the Community Team at the Everyday Projects. Her work has been published by the New York Times, PRI's The World, Al Jazeera and Der Spiegel, among others. She is a graduate of the Missouri School of Journalism.
Finbarr O'Reilly
@finbarroreilly
Finbarr O'Reilly is an award-winning photojournalist and writer based in the United Kingdom. Finbarr has had a diverse career in multiple disciplines. He spent 12 years as a Reuters correspondent and staff photographer based in West Africa and won the World Press Photo of the Year Award and multiple awards from the NPPA and POYi for his coverage of stories and conflicts across the continent. Finbarr spent two years living in Congo and Rwanda and his multimedia exhibition Congo on the Wire debuted at the Bayeux War Correspondent's Festival in 2008 before traveling to Canada and the US. 
He embedded regularly with coalition forces fighting in Afghanistan between 2008-2011, before moving to Israel in 2014, where he covered the summer war in Gaza from inside the Strip. He is the author of the forthcoming book Shooting Ghosts, about the psychological costs of war, and has been a Harvard Nieman Fellow, a Yale World Fellow, and an Ochberg Fellow at Columbia University's DART Center for Journalism and Trauma.  
Finbarr was also among those profiled in the Oscar nominated documentary film Under Fire, Journalists in Combat. He writes frequently for the New York Times Lens blog.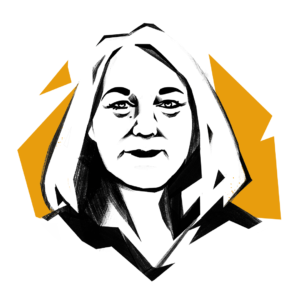 Jacqui Banaszynski
@JacquiB
Jacqui Banaszynski, a long time friend of The Power of Storytelling, is an American teacher and veteran reporter, with a career spanning 40 years and garnering multiple accolades. She holds the Knight Chair in Editing at the Missouri School of Journalism, where she trains the future great storytellers of our world.
Newspaper journalism took the fearless Jacqui from America to Antarctica, and five other continents, covering everything from the Olympics, Ethiopian famine, AIDS, discrimination, beauty pageants and Popes. Her outstanding work led her to become a finalist for the Pulitzer Prize in 1986 with an account on the famine crisis in sub-Saharan Africa. Two years later, she won the Pulitzer Prize in feature writing for an intimate series on a gay couple dying of AIDS in the States. In 1991, she covered the Kurdish refugees who fled Iraq after the first Gulf War. She also won the Associated Press Sports Editors' deadline award for her coverage of Greco-Roman wrestling at the 1988 Olympics, in addition to many other prizes for her reporting and editing work.
Now she is an editing fellow at The Poynter Institute where she coaches reporters, writers and editors. In 2008, she was added to the Society of Features Journalists Hall of Fame.
This year will be Jacqui's seventh time at The Power of Storytelling, as she's been with us since the very beginning and gained the honorary title of Fairy Godmother to the conference. We certainly hope she returns to us every year.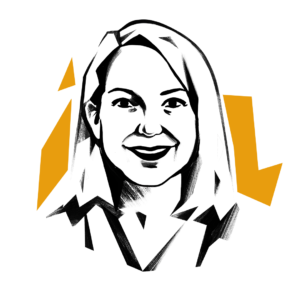 Jenna Pirog
@jennapirog
Jenna Pirog is the Virtual Reality Editor at The New York Times Magazine, where she produced 12 VR films. She was part of the team that launched the project in November 2015 and produced the Times's first virtual reality film, The Displaced, which was nominated for an Emmy and won first prize in Innovative Storytelling at World Press Photo 2016.
Prior to this, she consulted with Airbnb, Magnum's Postcards From America project, The David Sheldrick Wildlife Trust (an elephant orphanage in Kenya), and the Apple Design Award-winning storytelling app Storehouse. She worked with National Geographic wildlife photojournalist Michael "Nick" Nichols for seven years, during which she managed production of NGM feature articles, books, exhibits, lectures, and archive. She was the producer of the LOOK3 Festival of the Photograph in Charlottesville for five years, overseeing the production of all the exhibits, artist interviews, projections, and educational workshops. As photographic coordinator at National Geographic magazine, she developed her passion for storytelling and learned the processes behind producing a renowned magazine.
Jenna earned a degree in English Literature from the University of Virginia.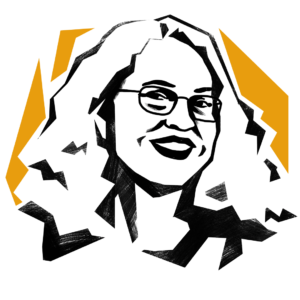 Mindy Fullilove
@mindphul
Mindy Fullilove is a board certified psychiatrist who studies the connection between different environments and mental health. She received her training at New York Hospital-Westchester Division (1978-1981) and Montefiore Hospital (1981-1982). After several years of work as a community psychiatrist, Mindy joined the UCSF Center for AIDS Prevention Studies at its founding in 1986. She moved to New York in 1990 and has continued to study AIDS and other problems of inner-city neighborhoods. Her work in AIDS is featured in Jacob Levenson's The Secret Epidemic: The Story of AIDS in Black America.
Most recently, with support of a Robert Wood Johnson Health Policy Investigator Award, she has studied the long-term consequences of urban renewal for African American people. As part of that work, she co-founded NYC RECOVERS, an alliance of organizations concerned with the social and emotional recovery of New York City in the aftermath of 9/11. This project provided the data for her book, Root Shock: How Tearing Up City Neighborhoods Hurts America and What We Can Do About It.  Based on her travels in the US and France, she wrote Urban Alchemy: Restoring Joy in America's Sorted-Out Cities.  She has received many awards for her work including the "Best Doctors in New York," two honorary doctorates (Chatham College, 1999, and Bank Street College of Education, 2002) and election to honorary membership in the American Institute of Architects. In 2016, she joined the faculty at The New School as a professor of urban policy and health.  
Murray Nossel
@narativ
Murray Nossel is an Academy Award nominated documentary film maker. Nossel practiced psychology in his native South Africa and received a PhD from Columbia University, where he teaches at the Department of Narrative Medicine.
Nossel is a co-creator and performer in the internationally acclaimed storytelling performance Two Men Talking, which has been performed from London's West End, to South Africa, Australia and off-Broadway in New York. Two Men Talking is a live unscripted performance based on turning life stories into productions that are never twice the same. The stories take place between South Africa and New York City touching on issues of personal identity, HIV/AIDS, being gay and Jewish in apartheid South Africa, and the creation of a lifetime friendship between the two performers.
Murray is the co-founder and director of Narativ Inc. (an acronym for Narrative Approaches for Releasing and Transforming Identity and Voice), which conducts storytelling workshops around the world to help companies, universities, corporations, organizations, and the public at large improve communication, increase social engagement, advocate for change, and create compelling media.
Nossel's film Why Can't We Be A Family Again? was nominated for an Academy Award in 2003. His short film Turn To Me featured Nobel Laureate Elie Wiesel.
Nikole Hannah-Jones
Nikole Hannah-Jones is an award-winning investigative reporter covering racial injustice for The New York Times magazine. Nikole has spent the past five years investigating the way racial segregation in housing and schools is maintained through official action and policy. She has written extensively about school re-segregation in the States, the disarray of hundreds of school desegregation orders, the decades-long failure of the federal government to enforce the 1968 Fair Housing Act and the racial implications of the controversial Fisher v. University of Texas affirmative action Supreme Court case.
Nikole's reporting won her several national awards, including the Peabody Award, George Polk Award, National Magazine Award, Sigma Delta Chi Award for Public Service, and the Hechinger Grand Prize for Distinguished Education Reporting. She was named Journalist of the Year by the National Association of Black Journalists in 2015 and was named to The Root 100 in 2015 and 2016. She is also a 2017 New America Emerson fellow.
Nikole is writing a book on school segregation entitled The Problem We All Live With, which will be published on the One World imprint of Penguin/Random House. In 2016, Nikole helped found the Ida B. Wells Society for Investigative Reporting, a training and mentorship organization geared towards increasing the number of investigative reporters of color.
Before joining The New York Times, Nikole worked for investigative news organization ProPublica. Her works has also appeared in The Atlantic Magazine, Huffington Post, Essence Magazine, The Week Magazine, Grist, Politico Magazine and on Face the Nation, This American Life, NPR, The Tom Joyner Morning Show, MSNBC, C-SPAN, Democracy Now and radio stations across the country.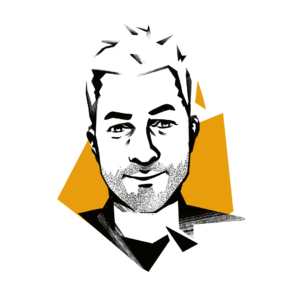 Pat Walters
@patwalters
Pat Walters is an editor at Gimlet Media, the podcast company started in 2014 by former This American Life producer Alex Blumberg. Pat has been a journalist for a decade and he's worked across a variety of mediums. For five years, he was a staff producer at the hit radio show and podcast Radiolab, where he was on the team that won the show's first Peabody Award. He was also the senior editor of Pop-Up Magazine, an acclaimed live production aimed at transporting the contents of a magazine on stage (the world's first "live magazine"), and produced the show's first national tour, as well as a session at the TED conference in Vancouver.
Before Gimlet, Pat hosted and produced the podcast Undone, an iTunes chart-topping documentary that revisited historic news events and what happened afterwards. Pat also worked as a magazine writer, publishing pieces in The New York Times Magazine, National Geographic, and Popular Science, and he fact-checked Rebecca Skloot's #1 New York Times bestselling book The Immortal Life of Henrietta Lacks. He has an MFA in creative writing from the University of Memphis, and he lives in Brooklyn, New York.
This will be his third time in Romania, after speaking at the 2011 and 2012 editions of the conference, and we're thrilled to have him back.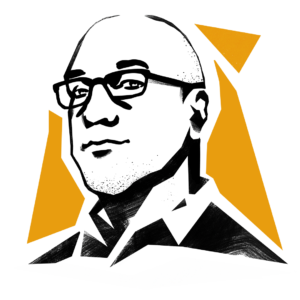 Paul Browde
@narativ
Paul Browde is a psychiatrist and faculty member in the Masters in Narrative Medicine at Columbia University in New York. He is a certified Encounter Centered Couples Guide, teaching couples how to communicate and listen deeply to one another. He trained as an actor at the Drama Studio in London.
Paul is co-founder of the company Narativ Inc., which is a storytelling company based in New York.
He is co-creator of the internationally acclaimed storytelling performance Two Men Talking – a live unscripted performance in which personal life stories are presented in performances that are never the same. The stories transport audience members through time and space from South Africa to New York City against the background of large scale social contexts such as apartheid, the AIDS epidemic and homophobia. Paul has extensive teaching experience, having led workshops on subjects such as Bringing your Whole Self to Work and Curiosity.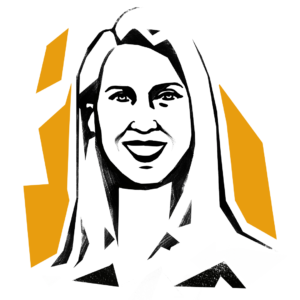 Sarah Stillman
@stillsarita
Sarah Stillman is a staff writer at The New Yorker, where she covers criminal justice reform, immigration, and other social issues through an investigative lens. She is the Director of the Global Migration Project at Columbia University's Graduate School of Journalism, devoted to long-form reporting on immigration and refugees. She has written on topics ranging from civil asset forfeiture to debtors prisons, and from Mexico's drug cartels to Bangladesh's garment-factory workers. She got her start covering the wars in Iraq and Afghanistan, with a focus on the trafficking of foreign workers to serve U.S. troops in both conflict zones.
She won a National Magazine Award in 2012 for her reporting on abuses of war-zone workers, and also received the Michael Kelly Award, the Overseas Press Club's Joe and Laurie Dine Award for international human-rights reporting, as well as the Hillman Prize for Magazine Journalism. Her reporting on the high-risk use of young people as confidential informants in the war on drugs received a George Polk Award and the Molly National Journalism Prize.
Before joining The New Yorker, Sarah's pieces were published by The Washington Post, The Nation, newrepublic.com, Slate, and TheAtlantic.com. She co-taught a seminar at Yale University on the Iraq War, and also ran a creative-writing workshop for four years at the Cheshire Correctional Institution, a maximum-security men's prison. Her work is included in "The Best American Magazine Writing 2012" and "The Best American Magazine Writing 2017." Stillman is a 2016 MacArthur Fellow. Currently, she is focused on studying U.S. immigration enforcement and incarceration in the age of President Donald Trump.
Here are some of Sarah's pieces for The New Yorker:
Thomas French
Thomas French is a Pulitzer Prize-winning reporter who spent the past quarter century redefining the possibilities of journalistic storytelling, both in his writing and in his teaching around the world. French attended Journalism school at Indiana University's Bloomington campus, where he was a Poynter scholar and won a Hearst award for a profile of a giant hog at the Indiana State Fair.
French spent the next 27 years at the St. Petersburg Times, covering hurricanes and criminal trials and the secret lives of high school students. He specialized in serial narratives: book-length stories published one chapter at a time. In 1998, he was awarded the Pulitzer Prize and a Sigma Delta Chi award for Angels & Demons, a series that chronicled the murder of an Ohio woman and her two teenage daughters vacationing in Tampa.
He wrote his latest book, Juniper, with his wife, journalist and fellow professor Kelley Benham French (who joined our conference in 2014). Juniper, an account of their daughter's premature arrival at 23 weeks, was just published in the fall of 2016. 
French is a Writing Fellow at the Poynter Institute and has taught there for more than 25 years. He also teaches in a nonfiction masters program at Goucher College, outside Baltimore, and has led narrative workshops across the U.S. and around the world, from the Nieman Conference at Harvard University to newsrooms in Dubai, Singapore and Johannesburg.
Thomas holds the Riley Endowed Chair in journalism at the Media School at Indiana University.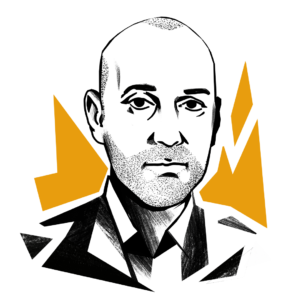 Valeriu Nicolae
Valeriu Nicolae is a social change-maker who hates staying within the rules, who displays an impressive resume and a fierce determination to help people in need, especially Roma communities.
After growing up in a poor Roma family, Valeriu graduated from the University of Craiova in Romania and went on to do a masters in diplomacy in Malta, before working for IBM and later Microsoft in the US. Around that time, he became interested in charity and started helping children whose families couldn't afford to keep them in school. He then quit the IT business and became a full-time charity worker in Romania, where he focused on improving the lives of schoolchildren in Ferentari, a well-known ghetto at the outskirts of Bucharest.
Back home, Valeriu worked with civil society organizations such as World Vision, Open Society Institute and the network of European Roma NGOs. He founded the Policy Centre for Roma and Minorities, a Bucharest-based think tank, and co-founded the European Roma Policy Coalition. In 2012, he started an alternative weekend school for children in Ferentari, called Clubul de Educație Alternativă. Four years later, his experience in human rights and problems faced by Roma communities led him to becoming State Secretary at the Ministry of Labour, Family, Social Protection and the Elderly. "My aunt was a witch. I ended up being a Secretary of State. Considering my education and talents, clearly witchcraft works," Valeriu jokes. A few months later, witchcraft or not, he was named the Special Representative of the Secretary General of the Council of Europe for Roma issues.
Valeriu is also a film producer and writer.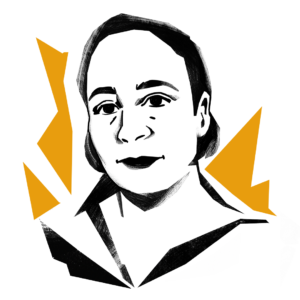 Vera Ion
Vera Ion is a Romania-based playwright and theater maker who initiated, together with actor Sorin Poama, a community of storytellers called Write Yourself – a network of people who learn to write and perform their own personal stories, regardless of their previous artistic experience and/or cultural background. Together, they have produced 7 theater plays, 8 short movies, and are currently working on a new web series inspired by stories from a small advertising agency, while also developing a pilot for a new playwrights' school in Bucharest. She is deeply involved in and passionate about anything that revolves around investigating human lives and experiences on a grassroots level, and believes that building a storytelling network can reshape communities, identities and one's perception of the world.
Vera received The Irish Embassy Award for an Emerging Playwright in 2012, and graduated in Theater Directing at the National University of Theater and Cinematography in Bucharest, in 2007. She also did an MA at the Goldsmiths University of London, in 2009, studying Cross-Sectoral and Community Arts. Her plays were staged in Romania, Serbia, New York and London. She is a founding member of tangaProject and The Offensive of Generosity, together with whom she developed community arts projects, both as theater director and writer during 2005-2008.
She works in theater, directing, writing and facilitating theater workshops and projects based on generating new text and storytelling.