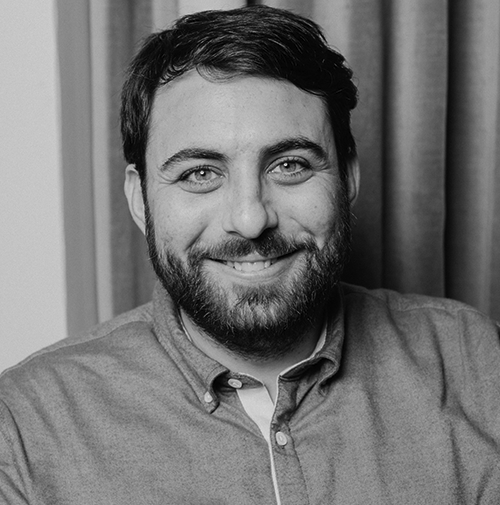 Brian Reed
Brian Reed is the host and co-creator of the groundbreaking podcast S-Town, which is a production of Serial and the public radio show This American Life. Reed is also the senior producer of This American Life.
S-Town was downloaded 40 million times in its first month, setting a new record in podcasting, and is currently the number one podcast on iTunes. Reed spent more than three years reporting and writing S-Town, which began when a man named John B. McLemore asked Reed to investigate an alleged murder in his small Alabama town. The series received widespread popular and critical acclaim for elevating audio storytelling into the realm of great literature.
S-Town was a 2017 Peabody Award winner in the Radio/Podcast category.
As senior producer of This American Life, Reed oversees the editorial direction of the program with host and executive producer Ira Glass. In his seven years with the show, Reed has created some of its most ambitious stories, including The Secret Recordings of Carmen Segarra, an investigation into the Federal Reserve's supervision of Goldman Sachs; Cops See It Differently, a nuanced look at the relationship between African Americans and the police; Abdi and the Golden Ticket, which follows a Somali refugee desperately trying to get to America; and What Happened at Dos Erres, the story of a massacre in Guatemala and its reverberations decades later.
Reed has investigated multiple sketchy FBI operations, as well as produced stories about strange coincidences and car salesmen on Long Island and a turkey who terrorized a neighborhood before getting murdered by police. His journalism has helped an immigrant gain asylum in the U.S. and prompted a Senate Committee to grill the president of the Federal Reserve Bank of New York.
Before joining This American Life as an intern in 2010, Reed reported and produced for NPR as one of their Kroc Fellows and their first Above the Fray Fellow. Reed has received the Dart Award for Reporting on Trauma, the Overseas Press Club Award, and the Peabody Award.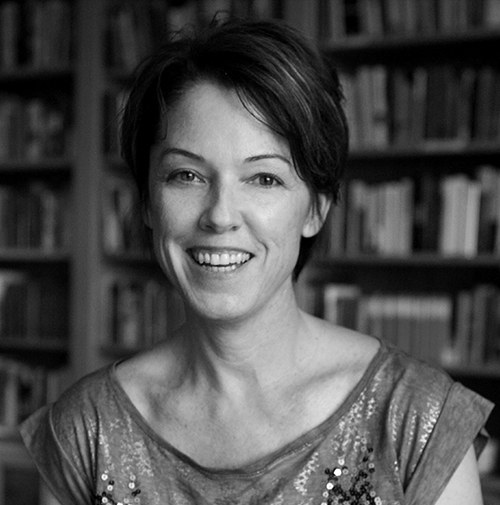 Anne Hull
@annevhull
Anne Hull is a Pulitzer Prize-winning journalist who has reported from all corners of America. Until 2017, she was a national correspondent for the Washington Post where she focused on in-depth reporting and storytelling on issues such as race, poverty, violence, and immigration.
In 2008, Hull and a Post colleague, Dana Priest, spent months investigating the mistreatment of wounded soldiers at Walter Reed Army Medical Center in Washington. Their stories sparked national outrage, Congressional reform and the firing of top Pentagon officials. The Post was awarded the Pulitzer Prize for Public Service.
Hull has been a Pulitzer Prize finalist in feature writing multiple times. She received a Nieman Fellowship at Harvard University, and a Holtzbrinck Fellowship at the American Academy in Berlin. She's taught non-fiction writing as a visiting professor at Princeton University. A story she wrote about her hometown in Florida appeared in The New Yorker magazine. She's currently at work on a book.
Zuzanna Ziomecka
@zziomecka
Zuzanna Ziomecka is an American-educated, Polish media maker. She has been professionally involved in creating, launching and leading projects in print, television and online since the beginning of the millennium.
In 2008 Zuzanna was recognized as editor of the year for founding and leading Gaga – the first Polish lifestyle magazine for parents. She was also one of the few women to ever act as chief editor of a national weekly magazine (Przekrój) in Poland.
Currently, Zuzanna works for Gazeta Wyborcza, Poland's largest liberal daily, where she is responsible for digital innovations for their women's brand. In the fall of 2017 she launched NewsMavens – an English-language, online news magazine created exclusively by women from all over Europe. The project is co-funded by Google DNI. Privately, Zuzanna teaches Mindfulness-Based Stress Reduction to emerging business leaders and raises two rebellious kids.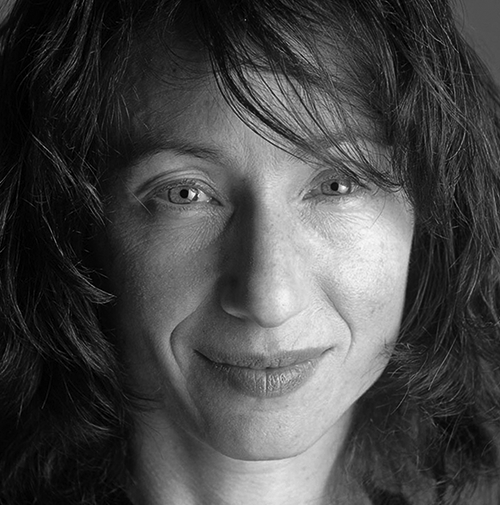 Nina Berman
Nina Berman is a documentary photographer, filmmaker, author and educator. Her wide-ranging work looks at American politics, militarism, post violence trauma and resistance. Her photographs and videos have been exhibited at more than 100 venues including the Whitney Museum of American Art, the Museum of Fine Arts Houston, and Dublin Contemporary.
She is the author of Purple Hearts – Back from Iraq, portraits and interviews with wounded American veterans, Homeland, an exploration of the militarisation of American life post September 11, and most recently, An autobiography of Miss Wish, a story told with a survivor of sexual violence and reported over 25 years.
Her work has been recognised with awards in art and journalism from the World Press Photo Foundation, Pictures of the Year International, the Open Society Foundation, the New York Foundation for the Arts, the Aftermath Project, the Center for Documentary Studies at Duke University and Hasselblad.
She is a member of the photography and film collective NOOR images and an associate professor at the Columbia University Graduate School of Journalism where she directs the photography program. She lives in her hometown of New York City.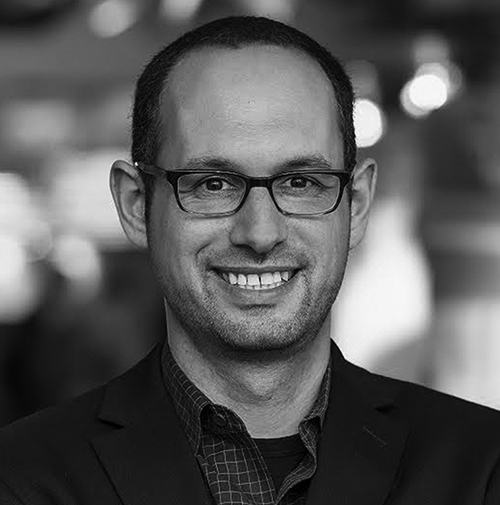 Jonah Sachs
@jonahsachs
Jonah Sachs is an author, speaker and viral marketing trailblazer whose work helped spur the 21st century values revolution. Sachs' pioneering new approaches to digital media were critical in bringing the ideals of social change—such as equity, empowerment, responsibility, transparency, and advocacy—to the forefront of business and popular culture.
His book – The Story Wars – was translated into Romanian and published by Black Button Books. Also, the most recent one, Unsafe Thinking, is on its way to the Romanian shelves. 
Jonah rose to prominence in the early 2000s by creating some of the world's first, and still most heralded, viral digital marketing videos. As founder and CEO of Free Range Studios, Jonah created watershed viral campaigns, like Amnesty International's awareness-raising video on blood diamonds which was seen by 20 million people and delivered to every member of Congress, helping drive the passage of the Clean Diamond Act.
Jonah later helped create The Story of Stuff, which, viewed by over 60 million people, marked a turning point in the fight to educate people about the environmental and social impact of consumer goods. Jonah went onto to create groundbreaking campaigns for Greenpeace, Human Rights Campaigns and the ACLU, as well as consumer brands including Microsoft and Patagonia.
Jonah's work and opinions have been featured in The New York Times, The Washington Post, CNN, FOX News, Sundance Film Festival, NPR. Sachs also pens a column for Fast Company, which named him one of today's 50 most influential social innovators.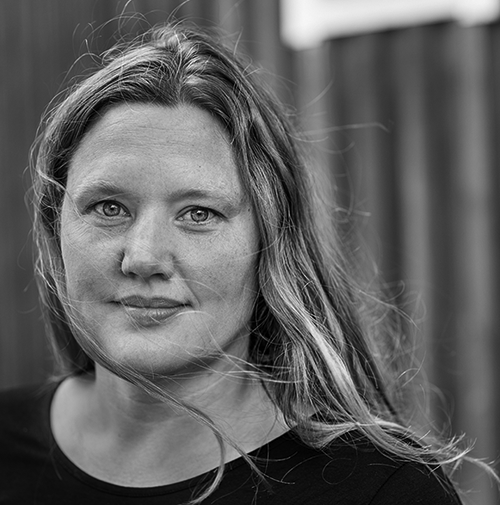 Anna Rosling Rönnlund
Together with Hans Rosling and Ola Rosling, Anna Rosling Rönnlund founded Gapminder in 2005. Gapminder's mission statement is to fight devastating ignorance with a fact-based world view everyone can understand.
She designed the user-interface of the famous animating bubble-chart tool called Trendalyzer, used by millions of students across the world, to understand global development trends. The tool was acquired by Google, and Anna worked at Google in Mountain View, CA as a Senior Usability Designer from 2007 to 2010.
At Google Anna improved search results for public data, developed data exploration tools for Public Data and made a bubble tool gadget (Motion chart) in Google Spreadsheets. In 2010 Anna came back to Gapminder to develop new free teaching material. Anna is now Vice President and Head of Design & User Experience at Gapminder. She also sits on Gapminder's Board.
Anna holds a Master's Degree in Sociology and a Bachelor's Degree in Photography. Anna founded Dollar Street, the biggest systematic image bank with representative home documentations based on data. At the moment they have almost 30.000 photos and 10.000 video clips, which are free to use under Creative Common license.
Together with Ola and Hans, Anna wrote the Factfulness book, launched in April 2018. It will be available in Romanian at the conference.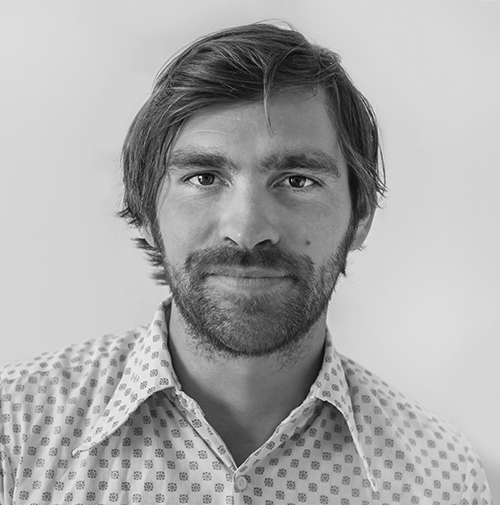 Andy Mills
Andy is a producer and reporter for The New York Times, where he helped create The Daily (which was Apple's most downloaded new podcast in 2017 and won a duPont Award in 2018), and Caliphate – an audio series following Rukmini Callimachi as she reports on the Islamic State and the fall of Mosul.
Previously, Andy worked for several years at Radiolab where he made dozens of stories including some about friendship, forgiveness, old dead things and addiction. And before all that he worked at bars, cafes, told stories on house show tours with his friends' bands. Occasionally he made short audio stories in his apartment and once spent a year reporting in South Sudan.
In 2011, he won the Best New Artist award from the Third Coast International Audio festival. On a more personal tone, he is a former evangelical Christian born in Louisiana, raised in Illinois, who once thought that if you don't believe the exact same things that he did, you are damned to hell. He now believes in being skeptical, curious, grateful, and in the importance of having a sense of humor. He is no longer sure of many things except that the world would be better if we'd all be more gracious and get better at listening to one another.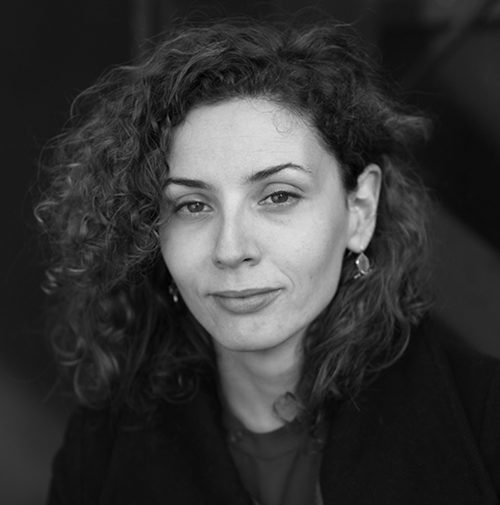 Mila Turajlic
Mila Turajlic is a documentary filmmaker, visual artist and archive scholar born in Belgrade, (then) Yugoslavia. Her films have screened at Toronto, Venice and Tribeca and have been released theatrically in France, UK, and Germany. Her most recent film The Other Side of Everything, a New York Times Critics' Pick, was HBO Europe's first co-production with Serbia and won the prestigious IDFA Award for Best Documentary Film in 2017.
Mila's debut feature doc, Cinema Komunisto, played at over 100 festivals and won 16 awards including the Gold Hugo and the FOCAL Award for Creative Use of Archival Footage in 2011. Her latest work is a series of archive-based video installations commissioned by MoMA in New York for their landmark exhibition on Yugoslav modernist architecture that opened in July 2018.
An archive researcher and scholar, Mila explores ways of engaging memory and history with found footage. Her films are regularly taught at several US and European universities, and she has been a guest lecturer at Sorbonne, Harvard and Stanford. Mila obtained her PhD at the University of Westminster on the subject of the use of cinema in the construction of political narratives.
She gained production experience working on feature films (Mel Gibson's Apocalypto, Rian Johnson's The Brothers Bloom). She produced the "Magnificent 7 Festival" in Belgrade since its creation in 2005, and is a founding member and first president of DOKSerbia – the Association of Serbian Documentary Filmmakers. Currently, Mila is in production on a documentary film about President Tito's cameraman who filmed the birth of the Non-Aligned Movement and was sent by the president to film liberation wars in Africa in the 1960s.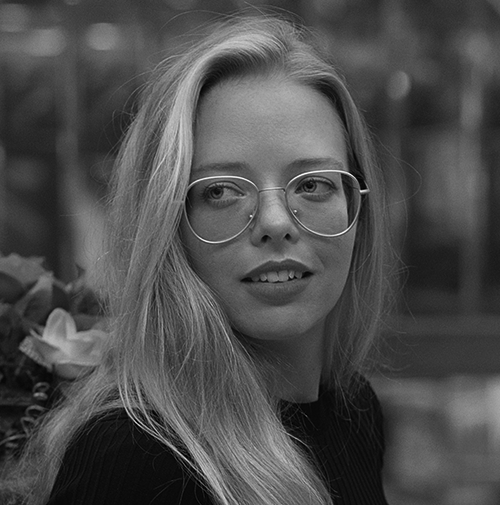 Elspeth Reeve
Elle Reeve is a correspondent for Vice News Tonight on HBO. She covers national issues and radical and fringe political movements. Previously, she was a senior editor for The New Republic, and a political editor for The Atlantic Wire.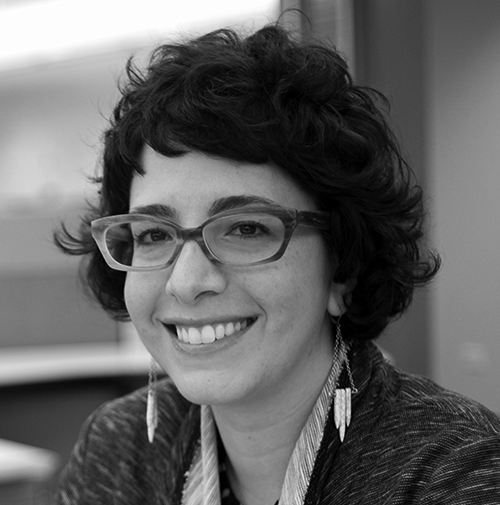 Jennifer Brandel
Jennifer Brandel is the CEO and co-founder of Hearken. She began her career in journalism reporting for outlets including NPR, CBC, WBEZ, The New York Times and Vice, picking up awards along the way.
In 2012 Brandel founded the groundbreaking audience-first series, WBEZ's Curious City, and is spreading this public-powered journalism model around the world via Hearken. Her company participated in the Matter VC accelerator in San Francisco, and took home the prize for Best Bootstrap Company at SXSW in 2016, and won the News Media Alliance 2017 Accelerator.
Brandel is a recipient of the Media Changemaker Prize by the Center for Collaborative Journalism, was named one of 30 World-Changing Women 2018 in Conscious Business and is a 2018 Sulzberger Fellow.
She's also co-founder of Zebras Unite – a community and conference for startup founders looking for alternative paths to build equitable businesses, and co-founded Dance Dance Dance Party Party – a women's only freestyle dance class being held in dozens of countries around the globe.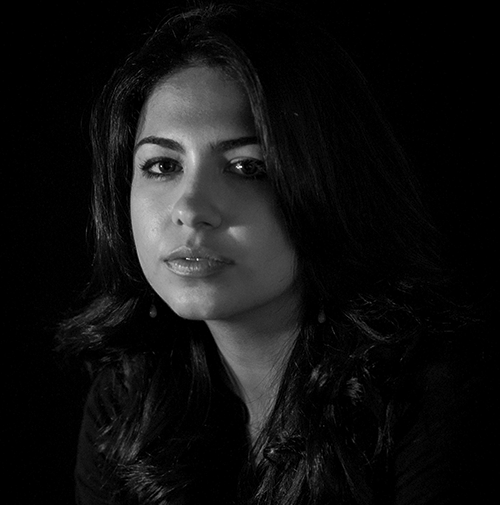 Diana Markosian
Diana Markosian is an Armenian-American artist whose work explores the relationship between memory and place. Born in the former Soviet Union, her family immigrated to the United States when she was a child, leaving her father behind. In 2010, she received her master's degree from Columbia University's Graduate School of Journalism.
Her images can be found in publications like National Geographic Magazine, The New Yorker and The New York Times. In 2016, she became a Magnum nominee.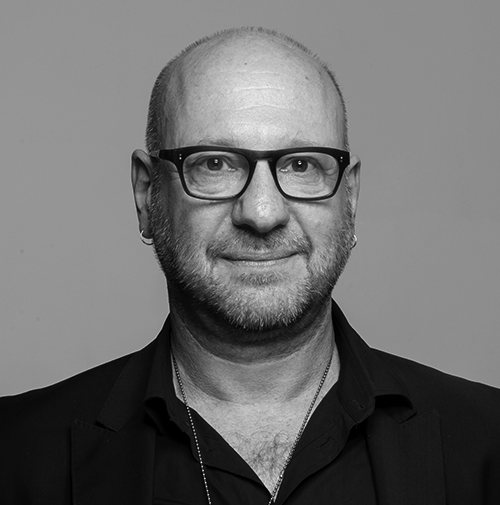 Murray Nossel
@narativ
Murray Nossel, PhD, is the co-founder and Director of Narativ, a communication consultancy with offices in New York and London. Nossel is on the teaching faculty of the Program of Narrative Medicine at Columbia University College of Physicians and Surgeons. He has taught storytelling at London Business School, City University of New York, The New School, Baruch College, Benjamin N. Cardozo School of Law, and the University of Maryland.
Nossel has applied his listening and storytelling methodology in the theatre and documentary filmmaking. Two Men Talking, a performance of his listening and storytelling method developed with Dr. Paul Browde, has been performed in the West End of London and Off-Broadway in New York. His film Why Can't We Be a Family Again?, a recovering drug addict, was nominated for a 2003 Academy Award®. 
Nossel is the founder and Director of the World Mother Storytelling Project, a listening and storytelling movement that seeks to capture the stories of mothers around the world. He believes that something personal and expressive lies within each of us—and that we all have a story to tell. He lives with his partner David Hoos, a physician, in New York City.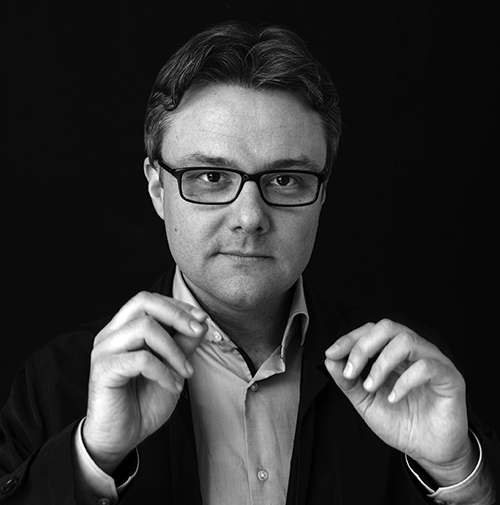 Vlad Mixich
@mixich
Vlad Mixich is a health policy expert and writer, currently based at Rollins School of Public Health (Emory University in Atlanta, US) as a Fulbright Scholar/ Hubert H. Humphrey Fellow. He is the son of a man born in a communist deportation camp and of a woman whose family was persecuted during the Soviet occupation of Romania. Quite uncommon for the present context, Vlad thinks that his generation is the luckiest generation of Romanians in history. This is a reason for gratitude but also a cause of duty.
As a writer and health journalist, Vlad's stories investigated corruption in the healthcare system, medicines shortages, mental health stigma, patients rights or young doctors brain drain. His writings were awarded several national and European prizes, mainly while working for HotNews and Deutsche Welle. His most recent work was a radio show at Digi FM debunking medical myths.
As a health policy expert, alongside the Romanian Health Observatory team, Vlad's work helped improve access to essential medicines for Romanian patients with TB and cancer, increased awareness of antimicrobial resistance, of evidence-based (not eminence-based) medicine and health policy, and pressured the pharmaceutical industry for more transparency and ethical rules. In this professional capacity, he worked for the European Commission, World Bank and other national and international organizations in several European countries.
In the last years, Vlad learned that combining strong data about people's health with great storytelling can unleash an impressive positive power for change. Yet, this union can result
only from a unique combination of people: patients advocates, medical doctors, data analysts and journalists working together.